Oyster sauce was accidentally invented by Lee Kum Sheung in 1888. One day, he was cooking some oysters, as he usually does, but lost track of time, only remembering his task when he smelled a strong aroma.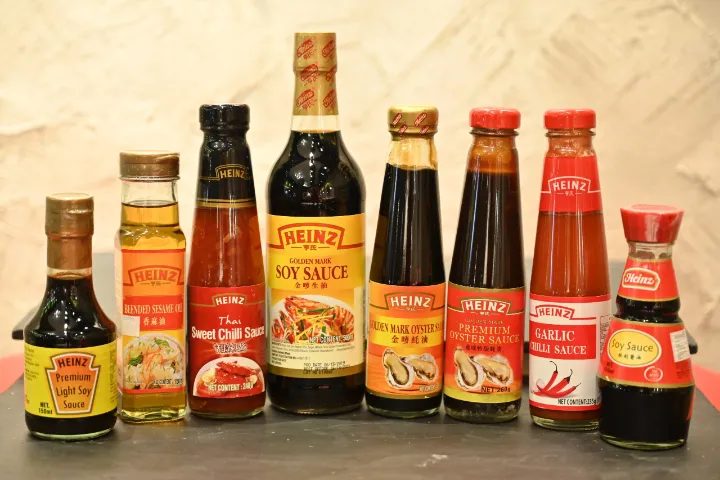 It was when he lifted the pot cover that he learned that aside from the aroma, having left the oysters also resulted in the soup turning into a thick, tasty brownish sauce.
In no time, he began selling this sauce, which quickly became a hit. More than a century later, today, one can reach for any of the best oyster sauces below with just one click.
Best Oyster Sauce On The 2023 Market
As Lee Kum Kee was founded by no less than the creator of oyster sauce himself, it's no surprise that the company has many sauce products out there in the market today. But of all the L.K.K. oyster sauces out there, the Lee Kum Kee Panda Oyster Sauce is the one that stands out. This is because this particular oyster sauce is made with carefully selected oyster extracts, thus making it an all-purpose seasoning that lifts the umami flavor of any meat or veggies you want to indulge in.
Per the usual, this sauce is a favorite for marination, when stir-frying, and even as a condiment to your meals. I've used this sauce to cook my favorite Chinese takeout dish once and came to the realization that this is the sauce behind the Chinese takeout taste many of us crave every now and then. But that doesn't mean it's not good for other dishes; the sauce is also good for broccoli and beef stir-fry and even is a decent steak sauce substitute.
What does this oyster sauce taste like? You'll be surprised: this product is brinier and not so salty. It has a strong oyster flavor that will remind you of the sea.
Pros
Not that salty, allowing for the oyster taste to come through quite well
The sauce behind the Chinese takeout taste we crave every now and then.
Cons
With oyster sauce being invented accidentally in Lee Kum Sheung's kitchen more than a hundred years ago and with becoming a hit in kitchens in just a short time since its invention, it's no surprise that the recipe for making oyster sauce reached many nations outside China eventually.
One country outside of China that makes great oyster sauce is Thailand, and its best-known oyster sauce is the Thai Oyster Sauce Maekrua Brand. This tasty product is a result of the perfect mix of oyster extracts, corn starch, soybeans, sodium benzoate, and wheat flour. And it's poured into a 300ml bottle, so there's enough for everyone at home.
Another thing that makes this product a decent choice is that a decent amount of the product will make stir-fried meals truly tasty in every spoonful. And it's guaranteed not to overpower the taste of the dish. The sauce will be added to it. Instead, what it does is that it will just add a mild and noticeable oyster taste–one with little to no difference from the original oyster sauce–to the next meal that you, your friends, and loved ones will be sharing.
Pros
Neither overpowering nor mild
300ml bottle is enough for a household.
Cons
It can be difficult to find in supermarkets.
The thing with oyster sauce is that once you begin a habit of using it with cooked meals or using it with food that's still being cooked, it becomes hard to stop. What this means is the need to spend more money to stock bottles in your own home in no time.
In time, you'll probably need an option that's not just affordable but just as tasty as the oyster sauce brand or variant that you're used to, if not a bit different.
Entering the reasonably-priced yet tasty Dragonfly Premium Oyster Sauce, it's loyal to the original oyster sauce recipe except that the product can be squeezed out of the bottle easily, unlike other oyster sauces. Don't worry about the taste of the product, as this sauce doesn't have a fishy taste, just the pure oyster sauce taste that you've always loved. It's also worth mentioning that it isn't overwhelmed with fillers such as vinegar and contains no M.S.G.
Use this product on black pepper beef, chow mein or lo mein, or even your favorite food without any worries about the taste becoming strange.
Pros
Each bottle is affordable
Easy to pour down into your favorite food.
Cons
It uses natural oyster flavoring, not natural oyster extract.
Dynasty Oyster Sauce is just like the above option in that it's reasonably priced yet tasty, hence making it another decent alternative to the usual oyster sauce. It's a tasty product in the sense that it has a perfectly balanced, savory taste of both salt and sweet, and it also features a mild fish flavor that should add a delicious twist to dishes that usually taste better with oyster sauce. This mild fish flavor can be credited to fish protein extract that's perfectly blended with the rest of the ingredients.
What makes this product different from the above is where it gets its oyster flavor–oyster extract mixed with salt and water. This makes it an oyster sauce that's close to the original formulation. Aside from this essential ingredient, the product also has water, sugar, salt, modified tapioca starch, and soy sauce extract.
One of my favorite applications for Dynasty sauce is buttered jasmine rice and stir-fried cabbage, as it adds taste to those dishes. You may also try using the product with your favorite stir-fried recipes and even other dishes you like. Planning to use this oyster sauce for cooking? Go ahead and give your home-cooked meals a twist with this product!
Pros
This product is another budget-friendly option
This product is almost faithful to the original formulation, as the oyster extract is a part of the formulation
The mild fish flavor adds a twist to your meals.
Cons
Like Lee Kum Kee, Kikkoman is another well-known brand when it comes to sauces, and their oyster sauce is something worth a try, just like their other sauces. This product is made mainly from the actual oyster extract. As a result, it has a strong taste but is not overdone. At the same time, this keeps it close to the original oyster sauce formulation.
Speaking of closeness to the original formula, the product also features a thick sauce, which does not have that fishy flavor that's present in many other products.
Also, this product is known to have no M.S.G., and you won't need any M.S.G. to make it more delicious. This product's formula is more than enough to make your meal have a rich umami flavor.
With this particular sauce, the sky's the limit when it comes to application. With just enough creativity, you can come up with amazing marinades, glazes, noodles, and even finishes for your meals or for the food you're planning on cooking later.
Aside from oyster concentrate, the product's other ingredients are water, salt, sugar, modified cornstarch, caramel coloring, and yeast extract.
Pros
It's almost like the original formula
No M.S.G. is needed to make this product more delicious.
Cons
Factors to Consider When Choosing the Best Oyster Sauce: A Buying Guide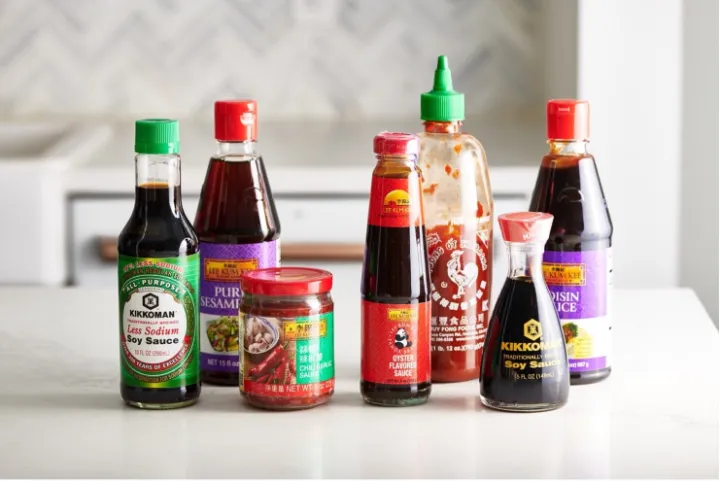 The right oyster sauce adds flavor to many dishes popular in many different parts of the world. Oyster sauce is not just used in Chinese cuisine; it's also used in Japanese, Thai, Filipino, and even American food. Suffice it to say that oyster sauce is a great kitchen investment, so don't waste your time with the first bottle of oyster sauce you find in the supermarket. Instead, check out these different factors to consider when getting a bottle of oyster sauce.
Natural Oyster Extract Vs. Oyster Flavoring
Oyster sauces out there in the market are mainly divided into two categories: those that use natural oyster extract and those that use oyster flavoring. Natural oyster extract, as mentioned above, is the juice of processed oysters, while oyster flavoring is a substance that may or may not be taken from oysters.
The use of oyster flavoring instead of natural oyster extract does not make a certain product something to skip in favor of another. Dragonfly Premium Oyster Sauce, as mentioned above, uses oyster flavoring and not oyster extract. But the result is a tasty formula that can be easily squeezed out of the bottle, a formula that does not have a fishy taste and is not overwhelmed with fillers like M.S.G. and vinegar.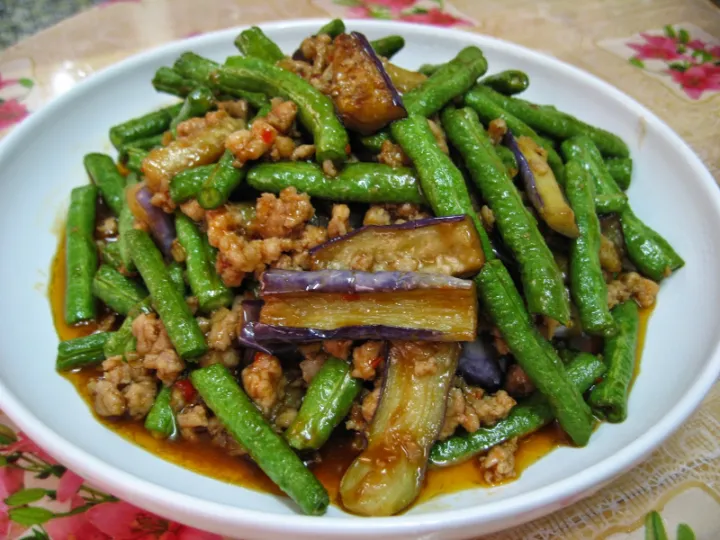 In other words, your choice in this regard boils down to personal preference.
Fishy Taste Vs. No Fishy Taste
Some oyster sauces have a fishy taste in addition to the taste of the oyster. This may or may not be a bad thing depending on whether you prefer that your dishes with oyster sauce have a little bit of a fishy taste or not.
Dynasty Oyster Sauce, a product listed above, is one such product with a little bit of a fishy taste. This mild fishy taste is because of the fish protein extract that is perfectly blended with the other ingredients.
However, it's worth remembering that fish protein extract may not be the only thing that can result in the product having a fishy taste, so you might want to read up on the other ingredients as you move closer to making a choice.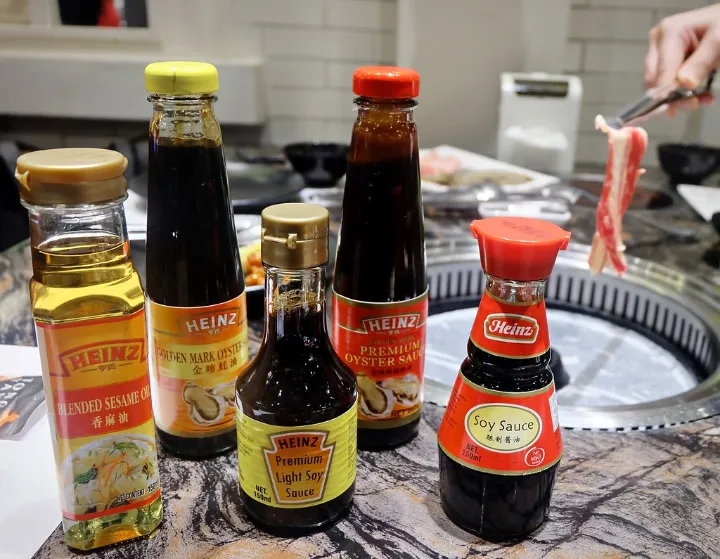 The M.S.G. Question
M.S.G. has been mentioned several times earlier, and you may be thinking: "Isn't M.S.G. harmful to my health to begin with?" Here's the rundown on M.S.G.:
M.S.G. is a substance added to food in order to enhance its flavor. While it has been generally regarded to be safe, its use is still controversial to this day, so the F.D.A. or Food and Drug Administration requires that M.S.G. be listed on the label.
Why the use of M.S.G. remains controversial to this day because of anecdotal reports of negative reactions to food that contains M.S.G. Some examples of adverse reactions to M.S.G. are: chest pain, headache, heart palpitations, facial tightness, and sweating.
Dishes You Actually Cook with Oyster Sauce
What you usually cook and what you usually eat also determine the kind of oyster sauce you should get. If you're the biggest fan of most Asian cuisine out there, any of the oyster sauces mentioned above will probably work for you.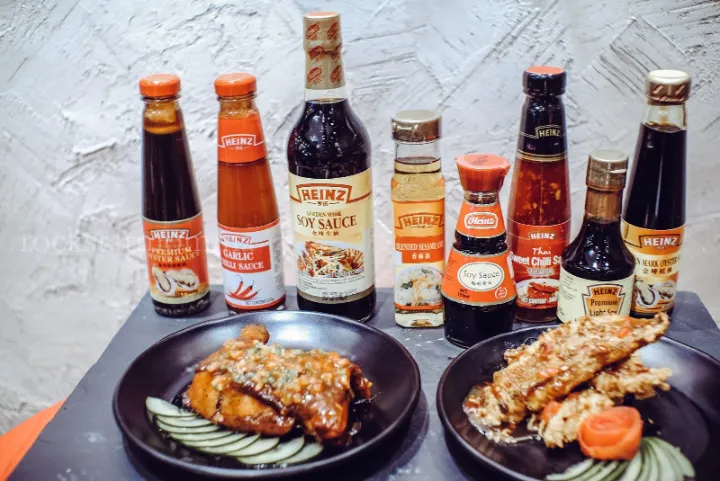 However, if you're still on the fence on whether or not you should try out the oyster sauce on European, Latin American, or even American cuisine, or you've decided you should use the oyster sauce on such dishes because of a good result from that one time you tried out the oyster sauce on Western food, then go for a "flexible" sauce.
A lot of people say that oyster sauce goes well with seafood dishes.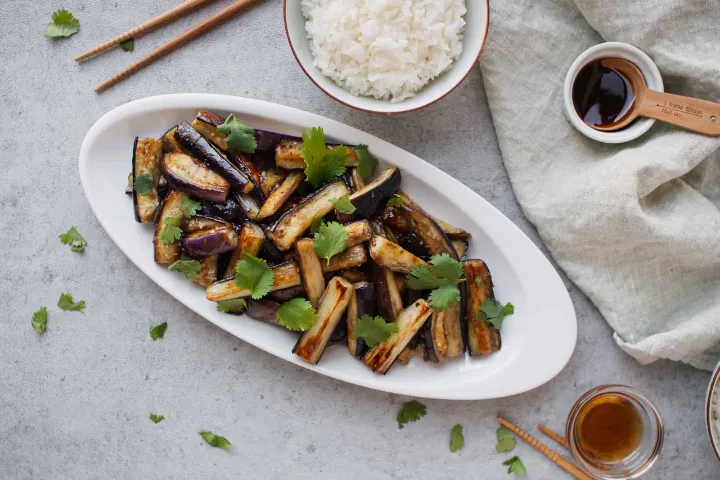 How to Make The Most Out of Your Oyster Sauce
Even if you have the best oyster sauce, failure to keep the following tips in mind will result in your sauce being rendered useless, if not another problem for you.
Proper Amount and Intensity of Heat
Heating the sauce for so long destroys its natural taste, and this leads to the loss of its umami flavor. So instead of doing this, you are better off adding oyster sauce as a final touch, particularly when the meat plus the rest of the ingredients are nearly cooked.
Avoid using intense heat when cooking a meal with oyster sauce. This is because overheating the oyster sauce also leads to the loss of its umami flavor. When the umami flavor of the sauce is lost, then the sauce will taste bitter.
Proper Length of Marinating
Oyster sauce works very well for marinating, as it actually removes the unpleasant smell of both fish and meat.
Overuse of Seasoning
The addition of oyster sauce to your meals or dishes is an amazing way to discourage the use of salt. I mean, with the flavor that oyster sauce gives to food, do you still need to add salt?
Conclusion: Our Top Pick
Of all the five oyster sauces mentioned above, the best for me would be the Lee Kum Kee Panda Oyster Sauce. It's made from carefully chosen oyster extracts to ensure quality and ensure that the umami flavor of vegetable or meat dishes is lifted during the cooking process.
It's not made from oyster flavoring; it's made from the juices of real oysters.
Yet another reason why this is the best oyster sauce for me is the fact that it's the sauce behind the distinct Chinese takeout taste we all crave every once in a while. But despite this, it's a welcome surprise that it's also good for other dishes, such as those with broccoli, beef, and even steak. It's a flexible sauce and is, therefore, a must-have in every kitchen.
Do you have other brands that you think should make it to this list? Please feel free to share your thoughts in the comments section!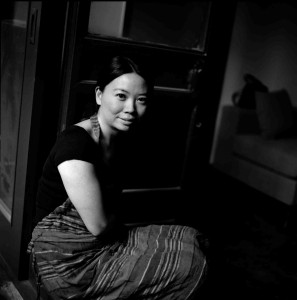 Jen Lin-Liu is the founder of Black Sesame Kitchen. A Chinese-American writer and a nationally certified Chinese chef in Beijing. Jen is the author of two memoirs, Serve the People: A Stir-Fried Journey Through China and On the Noodle Road: From Beijing to Rome with Love and Pasta.