Your solution for an organic, all natural, no sugar added jam: make your own!
And it's easy! Just take a few cups of berries and cook it down until its juices thicken. Store in the fridge and you don't even have to learn how to do your own canning.
Use this as a base for your own creative recipes – add some herbs, citrus zest, or mix with other berries (my favorite is adding some cranberries).
Make as much or as little as you want, there is no need for measuring! But the recipe gives you a general idea;
One Ingredient Blueberry Jam:
Yield:  3/4 -1 cup (depends on how long you cook the berries)
4 cups blueberries (fresh or frozen)
1. Cook blueberries in a small saucepan on medium low heat until its juices release and thickens.
Make sure to stir the berries every few minutes so it doesn't burn. This will take about 20 minutes for 4 cups of berries.
2. Scoop into a mason jar and store in the refrigerator.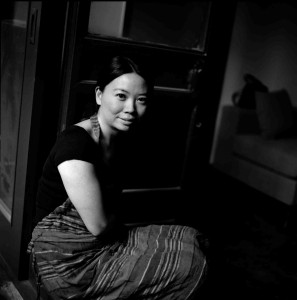 Jen Lin-Liu is the founder of Black Sesame Kitchen. A Chinese-American writer and a nationally certified Chinese chef in Beijing. Jen is the author of two memoirs, Serve the People: A Stir-Fried Journey Through China and On the Noodle Road: From Beijing to Rome with Love and Pasta.