I am often asked for the best method to clean fruits and vegetables, and if commercially available produce washes are necessary. I can't say either way if supermarket veggie sprays work, but I use what I grew up using; white vinegar or apple cider vinegar. I was excited to see Cook's Illustrated prove the effectiveness of a vinegar wash that I learned from my mom years ago. The magazine did a study comparing the effectiveness of removing bacteria from produce with vinegar, plain water, antibacterial soap, and a produce wash. The vinegar wash got rid of most bacteria. (I couldn't find the original study on the Cook's Illustrated website but did find a summary of it on npr.org).
I keep a reusable spray bottle filled with either white vinegar or apple cider vinegar near my sink. I spray hard-skinned vegetables and fruits like apples and cucumbers directly with the spray and rinse under water. For delicate greens, berries or grapes, I soak the produce in a bowl with water and a generous spray of vinegar and mix it gently with my hands.
My friend Veronica recommends using hydrogen peroxide to clean produce. The one source I found for that was on the Dr. Mercola website, though he recommends using both vinegar and a hydrogen peroxide spray (kept in separate bottles).
Whichever method you choose, you do want to give your produce at least a water rinse to wash off bugs and dirt. And think about how many people handle your produce as it makes its journey to the supermarket produce aisle before it arrives to your kitchen.
A salad spinner is a practical way to quickly dry off just washed salad leaves- your dressing will cling to the leaves much better if it is dry (I prefer the pushdown spinners as opposed to the pull cords and crank handled ones). But you can always lay them out on towels to dry as well.
Bestseller No. 1
OXO Good Grips Large Salad Spinner - 6.22 Qt.
Easy, one handed operation with patented pump mechanism and brake button
Soft, non slip knob locks down for storage, and a non slip ring and wide base keep bowl steady on countertop
Elegant, clear bowl is perfect for serving, and basket can be used separately as a colander
Clear, flat lid allows for convenient stacking when not in use, disassembles for easy cleaning, and parts are top rack dishwasher safe and BPA Free
Capacity 6.22 Qt bowl, 4.95 Qt basket, Dimensions 10.5 inch x 10.5 inch x 6 inch
Bestseller No. 2
Cuisinart Salad Spinner, Green
Wash and spin Dry Salad greens, fruit and vegetables
Add water and drain without moving the lid through the easily accessible opening on top
Perfect for individual or two-person servings
Also great for rinsing berries and herbs
3 quart capacity
Sale
Bestseller No. 3
Cuisinart CTG-00-SAS 5-Quart Salad Spinner, White
CONVENIENT: Wash and spin-dry salad greens, fruits and vegetables
EASY TO USE: Add and drain water without removing lid with easy-to-turn spin knob
MUST HAVE FEATURES: Locks to securely close spinner with clear base that can be used as a serving bowl
CAPACITY: 5-Quarts capacity
CONTROL: Non Skid base for keeping bowl stable while spinning
Bestseller No. 4
OXO Good Grips Little Salad & Herb Spinner
The Little Herb and Salad Spinner 4.0 is simple to use: just pump to spin your herbs or lettuce dry
Patented brake stops immediately with a simple press. BPA free, Material : Plastic
Soft, non-slip pump locks flat for compact storage and the non-slip base keeps the Spinner steady on countertops
The crystal-clear bowl is perfect for a single-serving, and the basket can be used separately as a colander
Easy-to-clean lid comes apart for thorough cleaning and is top-rack dishwasher safe
Sale
Bestseller No. 5
Prepworks by Progressive Collapsible Salad Spinner - 3 Quart
The patented design of this innovative collapsible salad spinner is a customer favorite
The internal basket and external bowl collapses to almost half the expanded size for storage
The non-skid base makes spinning stable and easy
You can spin your salad then serve in the outer 3 qt. (3.3L) bowl
This item is dishwasher safe for easy clean up
Sale
Bestseller No. 6
Mueller Large 5L Salad Spinner Vegetable Washer with Bowl, Anti-Wobble Tech, Lockable Colander Basket and Smart Lock Lid - Lettuce Washer and Dryer - Easy Draining and Compact Storage
The Smart Choice - While other salad spinners struggle with quality and construction issues, our intelligent design and expert craftsmanship solve these problems to make this the new standard in salad spinners.
Anti-Wobble Technology - Features a revolutionary pulling-bar system and braking button on the lid for the easiest stop button experience. 30% heavier duty, reinforced 100% ABS material makes our Salad Spinner the smartest choice.
Large Salad Spinner - Designed to be large enough for most of your daily needs, with 5 liter capacity (just over 5 quarts). Some might even say it's extra large. The best salad spinner, lettuce cleaner and dryer available!
Dishwasher Safe - This essential kitchen gadget is crafted from high quality, food-grade, durable ABS plastic. Easy to operate and clean, and dishwasher safe.
Made in China.
Sale
Bestseller No. 7
Neatness Large Salad Spinner with Drain, Bowl, and Colander - Quick and Easy Multi-Use Lettuce Spinner, Vegetable Dryer, Fruit Washer, Pasta and Fries Spinner - 5L
Turn chore into pleasure and make your salads tastier. Forget washing gem lettuce by hand, drying chopped salad with tons of paper towels, spraying water all around the kitchen, and bland, watery salads. Our easy rotary handle makes spinning effortless, so you can enjoy the convenience of a quick, mess-free, and tasty salad.
3-in-1 Multifunctional Kitchen Gadget. All parts are separated for easy use and cleaning. You can use the clear base as a serving bowl or salad mixer and the basket as a convenient colander or vegetable washing basket. That's more space in your cupboards and fewer dishes to wash.
Built-In Drainage System. You can wash and dry greens, fruits, and vegetables, without removing the lid. Just add water through the lid as you spin-wash, tip salad spinner to pour out water through the opening in the lid, and spin again to remove excess water and dry.
Smart Design. Non-skid base provides stability and control, so the bowl remains steady on your countertop while using the salad spinner dryer. Two locking clamps on the lid prevent water and greens from flying around your kitchen and making a mess.
Not Just For Salad. Use it as a vegetable spinner when cleaning veggies or as a fruit washer before enjoying your berries. You can even use it to spin out any remaining water from pasta, so your sauces stick better, or to remove excess oil from french fries. It's one of the most useful gadgets in any kitchen.
Bestseller No. 8
OXO Good Grips Glass Salad Spinner, Large/6.22 Quart, Clear
Elegant yet durable borosilicate glass bowl works for serving or storage
One-handed pump for maximum drying with minimum effort
Patented brake stops basket immediately with a simple press
Storage lock holds pump flush with lid for stacking and storing
Removable spinner basket works as a colander for rinsing greens
Bestseller No. 9
Zulay Kitchen Salad Spinner Large 5L Capacity - Manual Lettuce Spinner With Secure Lid Lock & Rotary Handle - Easy To Use Salad Spinners With Bowl, Colander & Built-in Draining System (Red)
Prep Work Is The Key: Planning on setting a goal to consistently prep a detoxifying veggie salad to help with your healthier eating choices this year? The Zulay Kitchen Salad Spinner offers you the convenience of preparing your new year's resolution meal without sacrificing the greens' crispness or texture. It has a capacity of 5 liters that is large enough to accommodate 4-6 vegetable salad servings.
Spin, Toss, & Serve: Designed with a crank-style handle that accelerates the basket's spin into full speed with just a few turns and a rubber ring at the bottom to reduce slipping during use. It is also equipped with two built-in lid locks and a drainage system that allows you to pour or remove water without removing its cover.
All-In-One Salad Preparation: This multifunctional salad spinner provides efficient action from washing, spin-drying to salad tossing, thanks to its dual-purpose transparent bowl that can be used for serving and a colander that helps dry veggies and fruits after washing.
Easy To Clean & Store: Its various parts can be detached for easier cleaning and storage. To clean: Add warm soapy water, spin each direction, empty, rinse, and hand dry.
Lifetime Warranty: We stand behind the quality of our products and back them up with a lifetime warranty. If ever needed, simply reach out to our amazing customer service team.
Bestseller No. 10
UMIKAkitchen Capacity 3L Salad Spinner Vegetable Washer Fruit Veggie Bowl Collapsible Salad Spinner with Lid Veggie Dryer Set for Kitchen Tools of Lettuce Dryer Salad Shooter Small Salad Spinner
〓 UMIKAkitchen multi-function vegetable and vegetable dryer is made of PP material, just shake it, easy and convenient, shake out the clean vegetables.
〓 Humanized shaking design, easy to dry fruits and vegetables and remove soil and other residues manually and quickly, easy and labor-saving, and vegetables that cannot be scrubbed will no longer be easily washed.
〓 Water hole design, drain excess water, hands do not need to be wet, effectively protect your delicate hands.
〓 Add water and drain without moving the lid through the easily
〓 It is easy to disassemble and wash, the sieve basket can effectively remove the sediment, the outer container is easy to disassemble and wash, and it is hygienic and clean.
The great thing about produce is that most of it can be cleaned easily and then dried. For those with skins made from firmer material, a soft brush will work best for gentle cleaning but if your scrubbing produces are softer or drier (to accommodate an earthier environment), you may need to soak them in water before wiping off any dirt captured within their natural wrapping film on top-side layers which could prevent stains caused by exposure during transport.
The Bottom Line: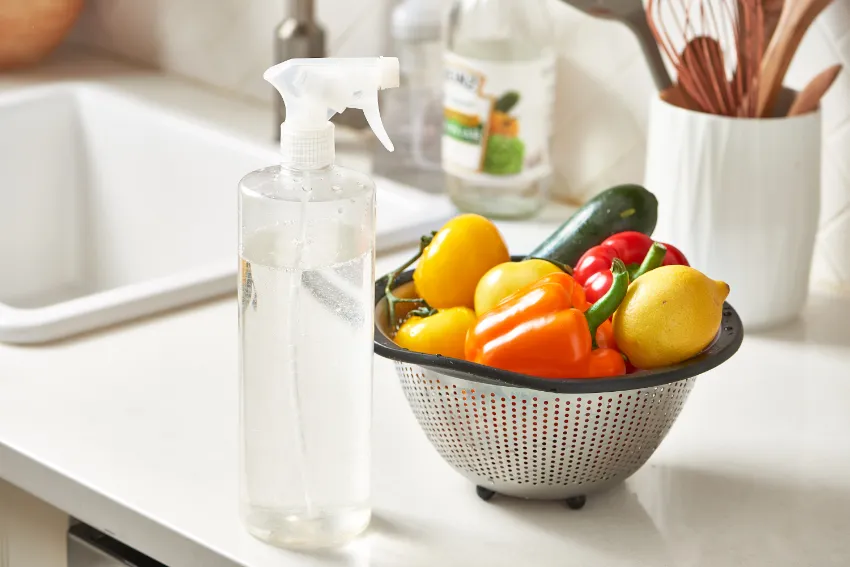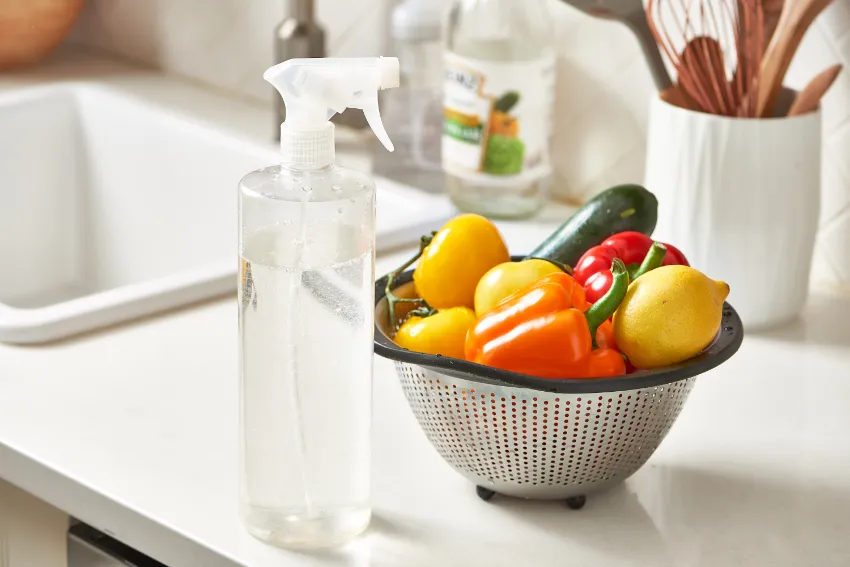 Good food hygiene is an important health habit that will keep you from getting sick. Washing fresh produce helps minimize surface germs and residues, which could make anyone's day worse!
The recent COVID-19 pandemic has caused many people to wonder whether more aggressive washing methods, such as using soap or commercial cleaners on fresh produce are better.
Health professionals agree that this isn't recommended or necessary. Fruits and vegetables can be sufficiently cleaned with cool water, and light friction right before eating them.
If you want to get your produce clean, try washing it in a bowl of cool water. This will help remove dirt particles from the surface and inner layers so they don't come back when next time.
The importance of fresh fruit and vegetables cannot be understated. They offer a number of healthy nutrients, but only if they're cleaned safely!