I love recipes like these; minimal ingredients, easy preparation, and maximum flavor. That's exactly what this three-ingredient sweet and sour sauce is all about. And best of all, there are no added sugars, soy, or other artificial ingredients found in the typical store bought version.
This recipe is a great starting point for additional variations. You could add some red pepper flakes for a spicier version, or add some fresh herbs to add some freshness. Please add your ideas and how you use sweet and sour sauce to the comments below!
Sweet and Sour Sauce
Serve with vegetables, poultry, or meat.
1/2 cup apricot preserves (no sugar added)
[amazon bestseller="apricot preserves" items="3″ ]
1/3 cup coconut aminos
[amazon bestseller="coconut aminos" items="3″ ]
1 tablespoon apple cider vinegar
[amazon bestseller="apple cider vinegar" items="3″ ]
Whisk all ingredients in a small saucepan and bring to a boil.
Lower heat and whisk for a few minutes. For an extra-thick sauce, whisk at medium heat for a few minutes more.
The sauce will thicken as it cools.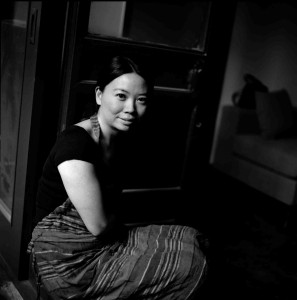 Jen Lin-Liu is the founder of Black Sesame Kitchen. A Chinese-American writer and a nationally certified Chinese chef in Beijing. Jen is the author of two memoirs, Serve the People: A Stir-Fried Journey Through China and On the Noodle Road: From Beijing to Rome with Love and Pasta.