Mongolian Duck is a delicious recipe that will tantalize your taste buds. It's a dish that is sure to please everyone at the dinner table. This recipe is easy to follow and can be made in under an hour. Keep reading for a delicious, yet simple recipe to make for your next dinner party!
How To Choose Duck To Get The Best Mongolian Duck Dishes
Duck is a popular poultry dish in many parts of the world. There are various ways to cook duck, but Mongolian duck is one of the most popular. The key to getting the best Mongolian duck dishes is to choose the right duck.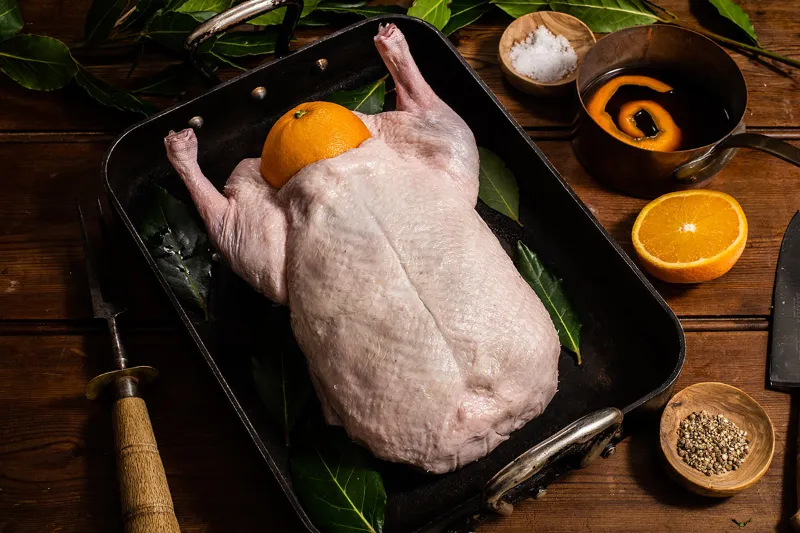 Choose The Best Type Of Duck
There are three main types of ducks: Muscovy, Pekin, and Aylesbury. Each type has its own unique flavor and texture. Muscovy ducks are lean with a slightly gamy taste, while Pekin ducks are plumper with a milder flavor. Aylesbury ducks are somewhere in between, with a flavor that is not too strong or too mild.
How You Will Be Cooking It
When choosing a duck for Mongolian duck dishes, you should consider how you will be cooking it. If you plan to roast or fry the duck, then Pekin or Aylesbury ducks would be good choices. If you plan to make stewed or braised duck, then Muscovy ducks would be better because they have less fat than other types of ducks.
Choose A Fresh Duck
The most important thing to remember when choosing a duck for Mongolian duck dishes is to get one that is fresh. Ducks that have been frozen or sitting in a fridge for more than a day are not ideal. If you can, buy ducks that have been slaughtered within the past 24 hours. This will ensure that the meat is fresh and of good quality.
These are just a few tips on how to choose the best Mongolian duck for your needs. By taking these into account, you will be able to get the best possible meal for your family or friends.
Notes When Preparing Duck To Remove Its Bad Smell Before Cooking
There are a few things you can do to help remove the bad smell of duck before cooking it.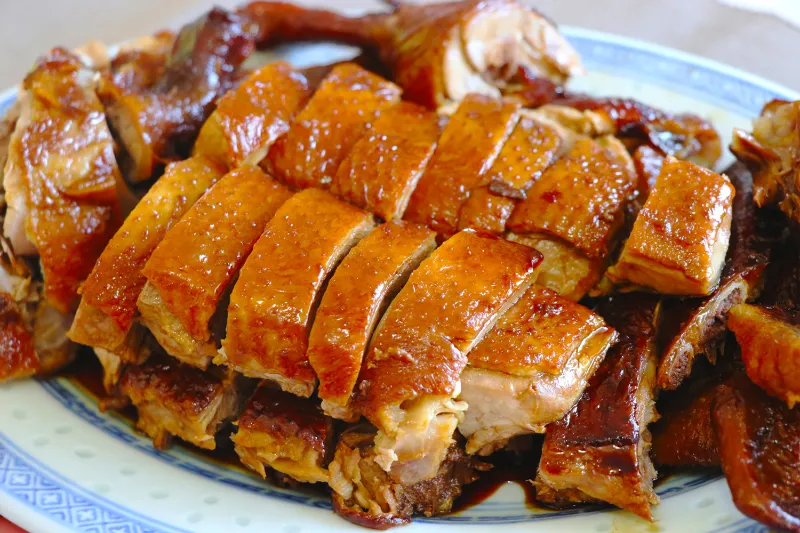 Soak It In Salt Water For A While
One method is to soak it in salt water for a few minutes before cooking. This will remove all of the dirt from the duck and kill any bacteria.
Boil It With Ginger And Green Onion
Before cooking, you can also boil it with ginger and green onion. The strong smell of these two ingredients will help to remove the bad smell of duck. Also, it adds some flavor to the duck.
Use Vinegar Or Lemon
You can also use vinegar or lemon to remove the bad smell of duck before cooking. Soak the duck in vinegar or lemon juice for a few minutes, then rinse it off with water.
Marinate The Duck In A Mixture Of Herbs And Spices
You could also marinate the duck in a mixture of herbs and spices. This will also help to get rid of some of the duck's bad odor smells. If you're still worried about the smell of duck, you can cook it with other strong-smelling ingredients like garlic or ginger.
These tips will help to mask the smell of the duck and make it more palatable. Bon appetit! 
Best Recipe For Traditional Mongolian Duck
Mongolian duck is a delicious dish that is perfect for special occasions. The duck is marinated in a mixture of soy sauce, rice wine, and spices, then roasted until the skin is crisp. The meat is juicy and flavorful, and the gravy is rich and savory. This dish is sure to impress your guests and leave them wanting more!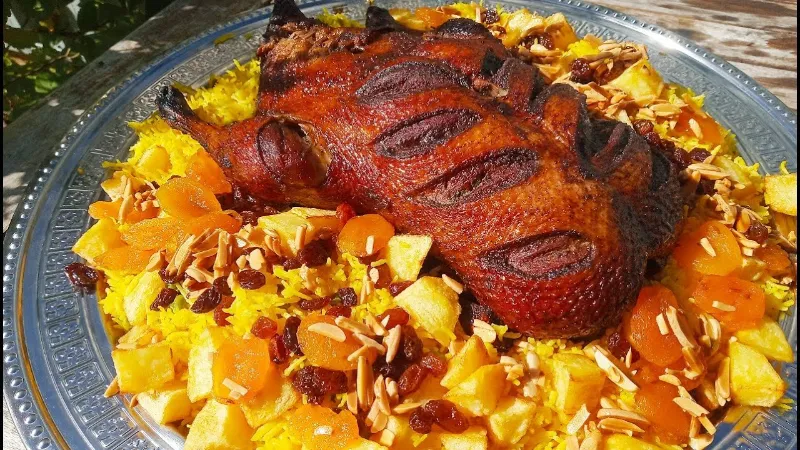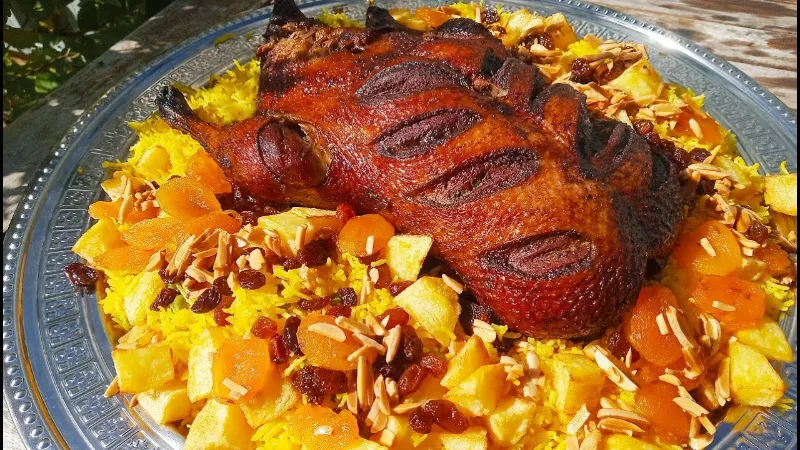 Ingredients:
1 whole duck
1 cup soy sauce
1 cup rice wine
1 teaspoon five-spice powder
2 cloves garlic, minced
1 thumb ginger, minced
2 green onions, chopped
Step 1: Marinate The Duck
In a large bowl or Ziploc bag, combine the soy sauce, rice wine, five-spice powder, garlic, ginger, and green onions. Add the duck and massage it so that the marinade evenly coats the duck. Place in the fridge and let it sit for at least 4 hours, or overnight if possible.
Step 2: Roast the duck
Preheat the oven to 400 degrees Fahrenheit. Place the duck on a rack in a roasting pan and roast for 60 minutes. Then, remove the duck from the oven and let it rest for 10 minutes before carving.
Step 3: Serve It Up! 
Mongolian duck is typically served with steamed rice and vegetables. The gravy is also delicious poured over the rice. Enjoy!
Here you have it, the perfect recipe for traditional Mongolian duck! This dish is sure to impress your guests and leave them wanting more. Try it out for your next special occasion and enjoy!
Different Variations For Traditional Mongolian Duck Dish Recipe
Mongolian duck is a delicious and healthy dish that can be cooked in a variety of ways. In this article, we will explore three different methods for making this dish.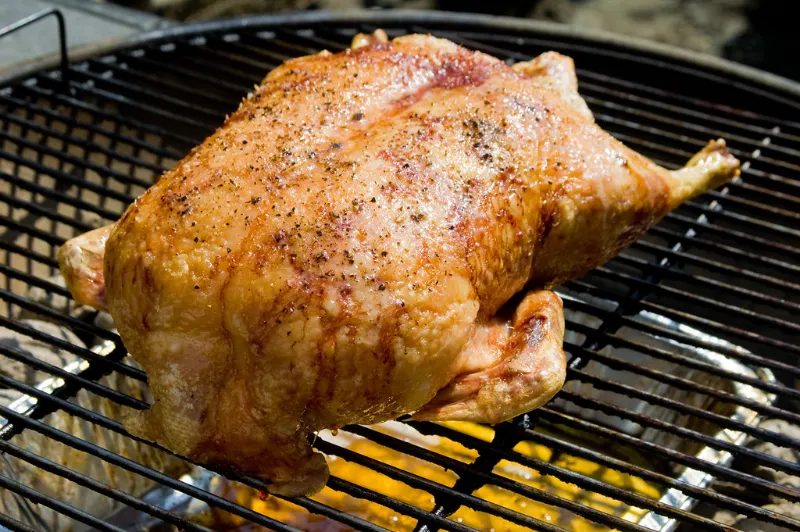 Grill The Duck
Bestseller No. 1
Char-Griller E1515 Patio Pro Charcoal Grill, Black
CHARCOAL GRILL - Barrel style BBQ Grill with heavy duty steel construction and powder coating finish, the perfect grilling solution for small decks, backyards, and patios
LARGE COOKING AREA - 250 square inch total cooking area delivers exceptional taste and charcoal flavor
BARBECUE GRILL FEATURES - Thick Cast Iron Cooking Grates, Bottom Storage Rack, Heavy-Duty Steel Construction, Side Air Vent, Stay Cool Wood Handle, Wheels for Easy Mobility, and Side Shelf Workstation with Barbecue Tool Storage Hooks
EASY TO ASSEMBLE & CLEAN - Assembles easily and quickly cleans up after use with the Easy Dump Ash Pan
DIMENSIONS - 21"L x 31"W x 44"H, 50 lbs (pairs with the Char-Griller 6060 Patio Pro Grill Cover, sold separately)
Sale
Bestseller No. 2
Blackstone Flat Top Gas Grill Griddle 2 Burner Propane Fuelled Rear Grease Management System, 1517, Outdoor Griddle Station for Camping with Built in Cutting Board and Garbage Holder, 28 inch
RESTAURANT STYLE COOKING - With 470sq inches of flat top grilling, This griddle is perfect for breakfast, lunch and dinner. Cook eggs, pancakes, Quesadillas, grilled cheese, steak, Potatoes, Teppanyaki style foods and more. Also enjoy a bottom shelf and two side shelves for food storage and prep
REPLACE YOUR STANDARD GRILL - Replace your grill or BBQ with a Blackstone griddle and never look back! This grill is simple to use and easy to assemble, so you'll be cooking in no time. Eliminate the hassle of kerosene, charcoal and matches; this grill includes an easy start, Battery powered push button ignition. With the simple push of a button your griddle is ready to go! Take the headache away from outdoor cooking and spend more time enjoying the outdoors
TRANSPORT WITH EASE - Easily wheel around your yard or transport from your backyard to the campsite thanks to the removable griddle top, fold up legs and two wheels.
SATISFACTION GUARANTEE - If you are not completely satisfied at any point please feel free to contact Blackstone directly or return the product. Blackstone is a leader in the outdoor cooking category and stands behind their product large or small, guaranteeing your satisfaction!
Sale
Bestseller No. 3
Royal Gourmet CC1830SC Charcoal Grill Offset Smoker with Cover, 811 Square Inches, Black, Outdoor Camping
811 Square Inches: Includes 443 sq. in. porcelain-enameled steel wire cooking grates, 184 sq. in. chrome-plated warming rack and 184 sq. in. offset smoker.
Tasty Smoke Flavors: The offset smoker is firmly attached to grill to ensure good circulation of heat and smoke. Easy to open side door to add charcoal and remove ashes; air vent stokes fire instantly.
Adjustable Pan: 2-level height-adjustable charcoal pan creates better heat control and holds up to 4.4 lbs. of coal.
Temperature Monitor: Lid-mounted thermometer gauge helps check and monitor the cooking temperature and you can cook with great confidence.
Ample Space: Front and side tables offer workspace for seasonings and grilling tools. The bottom shelf provides extra storage space and holds up to only 20 lb. accessories when they are evenly distributed.
Bestseller No. 4
Kamado Joe KJ23NRHC Classic Joe II Stand Alone 18 inch Charcoal Grill, Blaze Red
Air Lift Hinge – The air lift hinge significantly reduces dome weight. The grill dome can be lifted with a single finger giving the most comfortable grilling experience there is.
Exclusive Divide & Conquer flexible cooking system multilevel, half-rack design doubles cooking space and frees you to cook different foods on different levels and on different cooking surfaces
Patented, all-aluminum, no-rust, rain-proof control tower top vent maintains consistent air setting for precise airflow management
All-new, double-thick wire mesh fiberglass gasket offers superior air-tight seal and 10 times the life of normal industry gaskets
New advanced multi-panel firebox six-piece design eliminates breakage
Sale
Bestseller No. 5
Cuisinart CCG190RB Inch BBQ, 14" x 14" x 15", Portable Charcoal Grill, 14" (Red)
196-SQUARE-INCH CHROME PLATED GRATE: The 196-square-inch chrome plated cooking rack gives a spacious cooking surface is able accommodate lots of food at one time while still distributing heat evenly and efficiently.
DUAL VENTING SYSTEM: Features a Dual venting system, giving you the ultimate charcoal management and temperature control.
THREE SECURE LID LOCKS: The grill features three secure lid locks for easy and safe transport.
COMPACT ENOUGH TO TAKE ANYWHERE: Measures 14 x 14 x 15 inches and weighs only 2 lbs. , making it easy for transport and ideal for decks, patios and balconies, camping, tailgating and more.
ENAMEL COATED FIREBOX AND ASH CATCHER: Features a durable enamel coated firebox and convenient mess-free ash catcher for safety and ease.
The first method is to simply grill the duck. This is the most traditional way to prepare Mongolian duck, and it is also the easiest. Simply preheat your oven to 350 degrees Fahrenheit and grill the duck wrapped in foil for about an hour. Once it is cooked through, remove it from the oven and allow it to rest for a few minutes before slicing and serving.
Braise The Duck
The second method is to braise the duck. To do this, you will need to brown the duck in a large skillet over medium-high heat. Once it is browned, add some broth or water to the pan and cover it. Reduce the heat to low and simmer for about an hour, or until the duck is cooked through. Once it is cooked, remove it from the pan and allow it to rest for a few minutes before slicing and serving.
Bestseller No. 1
Farberware Dishwasher Safe Nonstick Jumbo Cooker/Saute Pan with Helper Handle - 6 Quart, Blue
DURABLE, DISHWASHER SAFE COOKING PAN: This dishwasher safe nonstick jumbo cooker's heavy-duty construction heats fast and evenly
PREMIUM NONSTICK CHEF PAN: Durable, top-quality nonstick interior provides easy food release and fast cleanup
STURDY HELPER HANDLE: Double-riveted handles provide a confident grip; helper handle aids in moving the extra large nonstick pan
OVEN SAFE: Oven safe to 350°F, this nonstick jumbo cooker includes a shatter-resistant glass lid
COMPLIMENTS OTHER FARBERWARE COOKWARE: This nonstick jumbo cooker complements skillets, sets and other items throughout the Farberware collection
Sale
Bestseller No. 2
CAROTE Nonstick Deep Frying Pan with Lid, 12.5 Inch Skillet Saute Pan Induction Cookware, Non Stick Granite Frying Pan for Cooking, PFOA Free (Classic Grainte)
[5x Durable Nonstick Performance] - Natural granite materials with 100% PFOA Free and non-toxic. Less oil intake. With advanced technology, deep frying pan features more durable and naturally nonstick to releases food effortless.
[Super Easy to Clean] - 5x nonstick ability and rivetless interior to prevent food from stucking. Just rinse it with soapy water after use, easy and convenient.
[Heat quickly evenly] - Enlarged induction base delivers quick and evenly heat up. Less waiting better results. The saute pan is safe for all stoves and induction.
[Perfect Large Size] - Our non-stick saute pans deep pan size for different cooking needs: sauteing, poaching, braising and deep frying. Meet your everyday cooking needs, especially for large family.
[Service & Guarantee] - Each CAROTE cookware passes strict multi inspection process.In case you received defect items caused by delivery, please don't hesitate to reach out, thanks. You will be guaranteed to get 100% refund or a new replacement.
Sale
Bestseller No. 3
Granitestone Nonstick 14" Frying Pan with Lid Ultra Durable Mineral and Diamond Triple Coated Surface, Family Sized Open Skillet, Oven and Dishwasher Safe, Large, Black
Xl Capacity: This supersized skillet has the capacity to cook enough food to serve the entire family. Perfect for big meals, restaurants, hosting parties, family dinners & more
Ultra Non-Stick: The nonstick cooking surface is coated 3x, reinforced with diamonds to deliver the ultimate food release. No oil or butter needed, makes for healthier eating, and provides for hassle free, 1-2-3 cleanup.
Super Durable: The coating of the pan is durable enough to withstand metal spatulas, spoons, whisks and more, while the aluminum exterior is dense, nonporous, and highly wear-resistant for long lasting performance
Dishwasher Safe & Oven Safe Up To 550°F: Spend less time with cleanup! After all the cooking and prepping is done, place cookware in the dishwasher for quick and easy cleanup. This pan is compatible with all cooktops including, gas, electric except induction & is oven safe up to a sizzling 550 degrees F
Healthy & Non-Toxic: All Granite Stone products are PFOA, PFOS free, Capacity: 1 quarts
Bestseller No. 4
Amazon Basics Hard Anodized Non-Stick 14-Inch Skillet with Helper Handle, Black
LARGE CAPACITY FOR FAMILY - This family sized skillet has a large capacity to serve whole family in occasions like big meals, parties, family dinners. Durable aluminium body delivers excellent heat conduction all around with no dead zones or hot spots.
HARD ANODIZED EXTERIOR - This cookware has an extremely durable hard-anodized exterior that resists scratches, it stands up to everyday use and make cleanup a breeze.
SOFT STAY COOL HANDLE -Soft silicone handle stays cool to the touch and provides a comfortable, non-slip grip during daily use. Helper handle
OVEN & DISHWASHER SAFE - It's suitable for all hobs except for induction, oven safe up to 177℃(350℉). Dishwasher safe allows a quick and easy clean.
PACKING LIST - This product comes with 1-piece 14"(36cm) open frying pan.
Sale
Bestseller No. 5
T-fal B36290 Specialty Nonstick 5 Quart Jumbo Cooker Saute Pan with Glass Lid, Black
Heat Mastery System: T fal's heat mastery system is a 3 ingredient recipe for perfectly delicious cooking results every time, Superior and longer lasting non stick coating, an anti warping, even heat base and patented thermo spot technology
Thermo Spot Indicator: The ring around the spot turns solid red to show when pans are perfectly preheated and ready for ingredients to be added proper preheating is key to sealing in flavor and cooking food evenly
Durable Nonstick: Superior proglide toxin free nonstick interior and exterior stands upto rigorous everyday cooking, Allows for cooking without frustrating stuck on messes
Riveted Handles and Even Heat Bases: Stay cool handles are comfortable and secure, even heat bases ensure superior heat distribution for perfect results every meal
Use and Care: Suitable for all stove tops (except induction). Oven safe up to 350 degree Fahrenheit, Dishwasher safe, PFOA, lead, and cadmium free, Lifetime limited warranty
Fry The Duck
The third method is to fry the duck. To do this, heat some oil in a large skillet over medium-high heat. Once the oil is hot, add the duck and cook it for about eight minutes, or until it is golden brown and cooked through. Once it is cooked, remove it from the pan and allow it to rest for a few minutes before slicing and serving.
No matter which method you choose, Mongolian duck is sure to be a hit at your next meal! Serve it with some steamed rice and vegetables for a complete meal. Enjoy!
The Health Benefits Of Eating Traditional Mongolian Duck Dish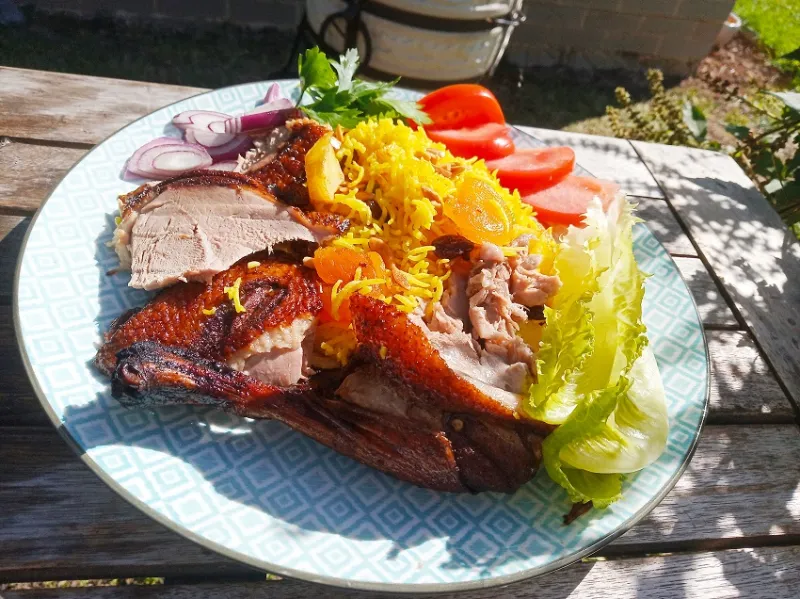 Duck is a popular dish in many countries, and each region has its own way of cooking it. In Mongolia, the traditional way to cook duck is by stuffing it with rice, onions, and herbs, then boiling it in water or milk. Duck is a high-protein food that is low in fat and calories. It also contains important vitamins and minerals such as vitamin A, vitamin B12, iron, zinc, and selenium. Duck has many health benefits, including the following: 
Duck Is A Good Source Of Protein
Protein is essential for growth and development, and it plays a key role in repairing tissues and muscles. Duck is a good source of protein, providing 18 grams per 3-ounce (85-gram) serving. 
Duck Is Low In Fat And Calories
Fat can contribute to obesity and other health problems if eaten in large amounts. Duck is lean meat, meaning it contains relatively little fat. A 3-ounce (85-gram) serving of duck breast contains only 5 grams of fat and 124 calories. 
Duck Is Rich In Vitamins And Minerals
Vitamins are essential for healthy skin, hair, nails, eyesight, and overall health. Minerals are necessary for strong bones and teeth, healthy muscles, nerve function, blood pressure control, heart health, and more. Duck is an excellent source of several vitamins and minerals, including vitamin A, vitamin B12, iron, zinc, and selenium. 
Duck May Boost Heart Health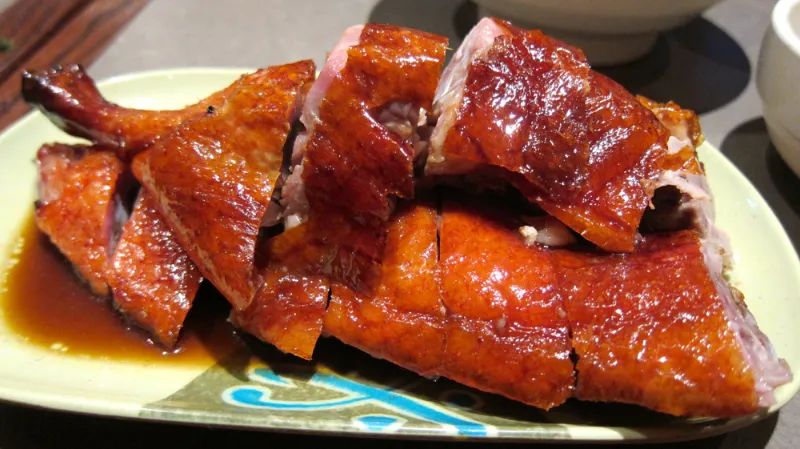 Duck contains nutrients that may help protect your heart. For example, duck breast is a good source of niacin, a nutrient that helps keep your cholesterol levels in check. Duck also contains selenium, a mineral that has been linked to a lower risk of heart disease. 
Duck contains omega-3 fatty acids. Omega-3 fatty acids are beneficial for heart health, cognitive function, joint pain relief, mood stabilization, and more. 
Duck May Help Improve Brain Function
Duck contains choline, a nutrient that plays an important role in brain development and function. Choline is involved in the production of acetylcholine, a neurotransmitter that helps regulate mood and memory. 
Duck May Boost Immunity
The selenium in ducks can help support the immune system by protecting cells from damage. Selenium may also help reduce the risk of infections. 
These are just a few of the many health benefits of duck. So next time you're looking for a healthy and delicious meal, consider trying a traditional Mongolian duck dish. You may be surprised by how good it is for you!
Some Other Recipes For Mongolian-Style Dishes
There are many different recipes for Mongolian-style dishes. Some people like to use beef, while others prefer lamb or pork. There are endless possibilities when it comes to creating this type of dish, and everyone has their own favorite way of preparing it. In this article, we will explore some other recipes for Mongolian-style dishes that you may not have tried before.
Buuz
One popular dish is called buuz. These are steamed dumplings that are typically filled with meat and vegetables.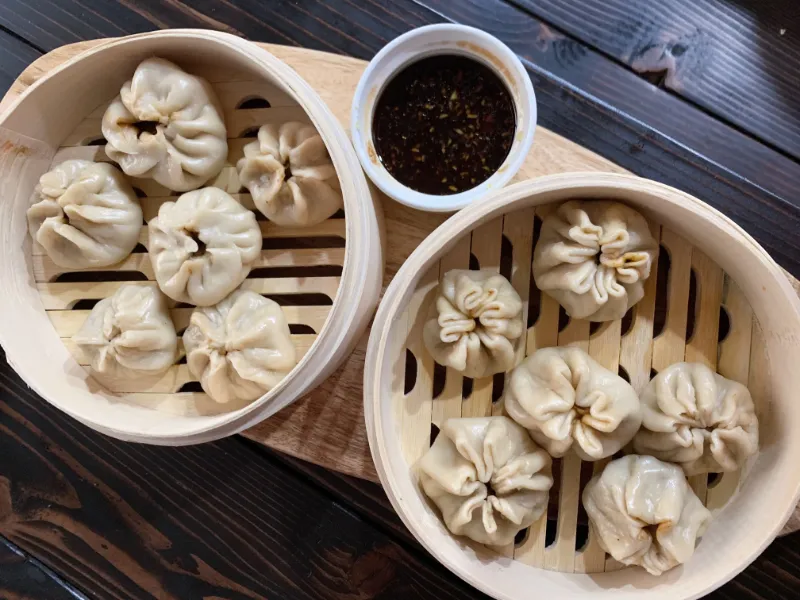 To make buuz, you should have:
1/2 pound ground beef
1/4 cup chopped onion
2 tablespoons vegetable oil
2 cloves garlic, minced
1 teaspoon salt
1 tablespoon soy sauce
1 tablespoon sesame oil
1/2 teaspoon ground black pepper
1 teaspoon caraway seeds
1/2 pound flour
150 ml water
Directions:
Step 1: In a large bowl, mix together ground beef, onion, vegetable oil, garlic, salt, soy sauce, sesame oil, black pepper, and caraway seeds.
Step 2: To make the dough, mix flour with water. Knead the dough, then let it rest for 15 minutes. Cut the dough into small squares with a side of 1.2 inches. Round the squares and squeeze them flat.
Step 3: To make the dumplings, place a small ground wrapper in the palm of your hand. Put 1 tablespoon of the meat mixture in the center of the wrapper.
Step 4: Wet the edges of the wrapper with water and fold it over, sealing the edges. Repeat with remaining wrappers and filling.
Step 5: Place dumplings on a steamer rack over boiling water. Cover and steam for 10 minutes. Serve with soy sauce and sesame oil.
Bestseller No. 1
P&P CHEF Round Cooking Rack, 3 Pcs (7½" & 9" & 10½"), Baking Cooling Steaming Grilling Rack Stainless Steel, Fits Air Fryer/Stockpot/Pressure Cooker/Round Cake Pan, Oven & Dishwasher Safe
【FOOD SAFE】P&P CHEF round cooling rack is made of pure stainless steel, No more any toxic materials leeching into your food, Rust free after cleaning, Healthy for your daily use
【COOK EVENLY】Each cooking rack elevated 1 inch, Allowing air to circulate on all sides of the food for steaming evenly and cooking quickly, Best tool to help you save time on repeat cooking
【DURABLE USE】Premium stainless steel thick wires with solid seamless welding, Not easy to fall out and prevent rack warping, Sturdy rack feet for holding heavier food, Oven safe and durable use for years
【FRIENDLY DESIGN】Smooth edge without rough spot for your comfortable grasp, Close parallel line prevents food from falling through, Overall mirror finished craft for releasing food and cleaning easily, convenient to wash by hand and dishwasher
【3 SIZE】3 Different sizes, Large Dia.10½" , Medium Dia. 9", Small Dia. 7½", Fit different size air fryer stockpot pressure cooker, Perfect tool to layer food from your cooker, for baking and cooling cookie, steaming or roasting chicken, filtering oil or water
Bestseller No. 2
NRDBEEE Round Stainless Steel Rack 7.6" 8.5" 9.33" Inch Diameter Steaming Stand Canner Canning Racks Steamer Insert Stock Pot Steaming Tray Stand Pressure Cooker Cooking Toast Bread Salad (3 Pack)
HIGH QUALITY STEAMING RACK: 304 Stainless steel material with strong heat resistance durable and oven safe to 500-degrees Fahrenheit, won't scratch. Suitable for pots, pans or other cookware, which with different three diameter.
STABILITY: Three stander design, footed base add stability, great workspace for steaming eggs, finishing foods, like decorating cookies, cupcakes, and more. Convenient to use to steam the food with a plate, such as Fish, Tamale, Crab, Veggies, or Anything You Wish To Steam .Also use as steam rack, egg steam rack, cooling rack, pot stand rack.
3 PACKS STEAMER RACK: Our racks are perfect for keeping jars off of the bottom of the pressure cooker / pressure canner while canning. Our 3 pack Racks allows you to create multiple layers in a batch, speeding up your canning - all at a great value!
EASY TO CLEAN: naturally non-stick for quick release, dishwasher safe for easy cleanup. Durable and rust resistant Steamer rack, which can be used over and over again.
GUARANTEED: We offer 12 months Warranty. (30 days change or return money, 11 months change or repair). No Risk Oder. If you like it, click "add to cart" today and try to make some healthy and delicious food!
Bestseller No. 3
Steaming Rack Household Stainless Steel Cooking Ware Thickened Steaming Rack Stand (10 inch)
High Quality stainless steel with small holes benefit heat evenly, keep nutrients and natural taste intact, No rust and not easily deformed and long service life.
Wide Application: Fits perfectly in 5/6 qt or 8 qt pressure cooker,such as Power Pressure Cooker XL,Cuisinart CPC-600,Nesco PC6-25P,Fagor 6-Quart,IP-LUX60/50,IP-DUO60/50
Good Stability: Three legs design makes it standing steadily, perfect workspace for finishing foods, like dishes,bun, cakes and more.
Easy to Clean: Naturally non-stick for quick release,Dishwasher safe for easy cleanup
Convenient to use the Cooker Steam basket Rack to steam the food with a plate, such as fish, tamale, crab, veggies and more. Also, using as instant pot steam rack, egg steam rack, cooling rack, pot stand rack and so on.
Sale
Bestseller No. 4
Steamer Basket Stainless Steel Vegetable Steamer Basket Folding Steamer Insert for Veggie Fish Seafood Cooking, Expandable to Fit Various Size Pot (5.1" to 9")
HEALTHIER COOKING CHOICES – The steamer basket with high quality stainless steel petals, food grade plastic handle and silicone feet will guarantee your health. Steaming is a healthy cooking choice because it helps retain more than 90% of the nutrients lost when either boiling or microwaving food. The foldable steamer basket can be used to steam veggies, seafood, eggs, meats, desserts, baby food and much more.
EXPANDABLE and COLLAPSIBLE – Vegetable steamer basket collapsed diameter is 6 inches. It expands to 11 inches once petals are stretched out. The "wings" that fold in and out allow the steamer fit various pot/pan sizes or pressure cooker, turning any pan into a steamer. Opens like a water lily and it folds compactly to save storage space unlike bulky bamboo steamers.
FOLDABLE LEGS & REMOVABLE CENTER POST – Three foldable legs with silicone will not scratch your pot. They are 1.8 inch in length to keep food above boiling water so that it doesn't burn. 2.9" Central post helps easy insertion to the deep pots and safe removal from the boiling water, and it is removable to steam large items Like corn on the cob. When your food is ready, remove it from the boiling water with a fork so you won't burn your fingers. Highly polished surface prevents food from sticking to the steamer and make the cleaning easily
MULTIPLE FUNCTIONS - Not only can it be used as a food steamer basket, but also can be used as a strainer or fruit container. You can also use it to filter extra water when making salad. From busy moms to college students to culinary artist, this product is a definitely a must have for anyone who wants to get more health into their diet. It comes in a perfect sized box makes it an awesome GIFT for your family & friends.
MONEY-BACK GUARANTEED - We pride ourselves in having the best steamer insert. As such, your satisfaction is guaranteed. For whatever reason, you don't satisfied with this product. just return it, and we'll refund. We promise you a satisfactory resolution. Limited Time Deals. Click "Add to Cart"
Sale
Bestseller No. 5
Handheld garment steamer clothes rack ,Standing fabric steamer coat hanger ,Folding garment clothes,Drying rack,Handheld hanging ironing machine hanger ,Steam ironing machine accessories bracket
Handheld clothes steamer bracket made use aluminum and plastic,Three adjustable rods,steamer support rack overall height 63 inches / 160cm.
Comes with a clothing fuzz remover,let you easily deal with all the problems of clothes
The hanger with clamps,clips for steaming of pants,jeans and skirts easily to take care of varieties of garments,ironing steamer can be hung on a hanger
Steamer garment hanger light,Folds up when not in use to save space, fabric steamer stand collapsible and portable design easy to move and storage
The hanger can be rotated 360 degrees,Easy to install, Long lasting and convenient
Khorkhog
Khorkhog is a Mongolian-style dish that is made with mutton, potatoes, and carrots. It is typically cooked in a large pan or other large pot heated by stones.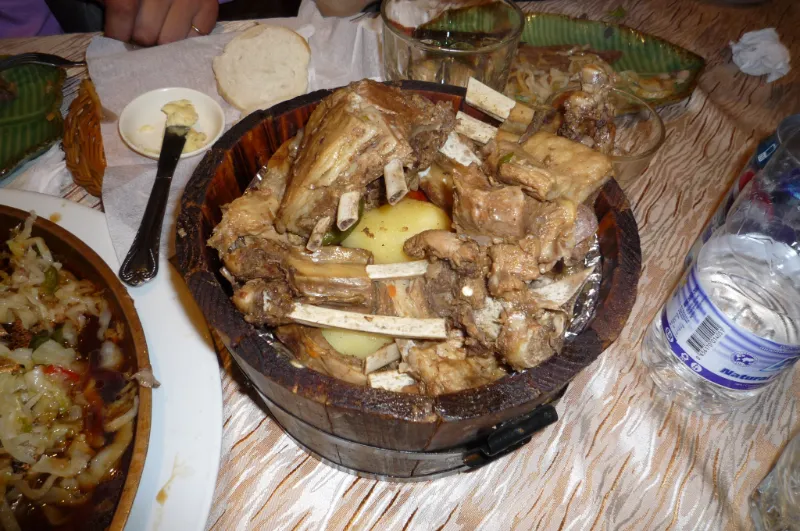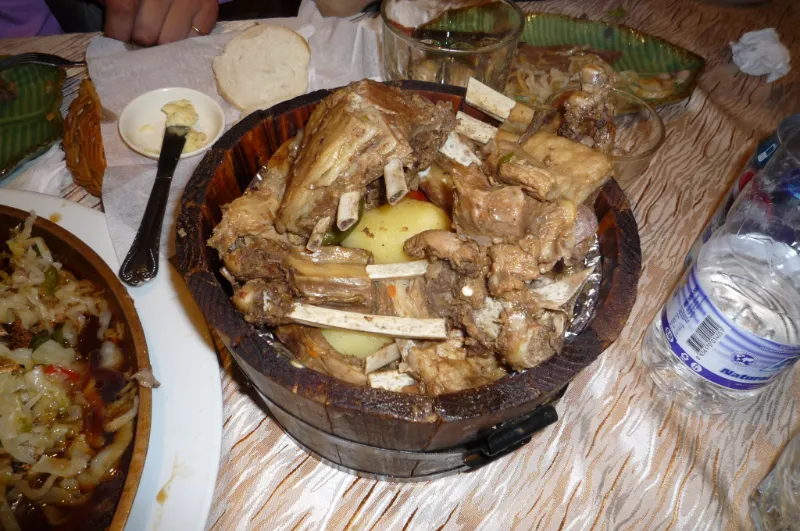 The ingredients to make khorkhog include:
4 pounds mutton, cut into 1-inch cubes
2 onions, chopped
3 cloves garlic, minced
1 tablespoon vegetable oil
1-liter water
1/2 cup soy sauce
1/4 cup white vinegar
1 tablespoon sugar
1 teaspoon salt
1/4 teaspoon ground black pepper
8 potatoes, peeled and cut into quarters
8 carrots, peeled and cut into thirds 
A few smooth stones
Directions:
Step 1: Wash the stones and grill them with charcoal for about 1 hour before cooking this dish.
Step 2: In a small bowl, mix together onions, garlic, vegetable oil, water, soy sauce, vinegar, sugar, salt, and black pepper.
Step 3: Place one meat and vegetables in a large pot or pan, spreading them evenly. Then put in some heated stones. You continue with some meat, vegetables, and heated stones. Step 4: Keep doing this until you run out of ingredients.
Step 5: Cover with the above liquid and bring to a boil on the brazier. Simmer for 3 hours.
Step 6: Serve the khorkhog with rice or noodles.
Mongolian-Style Beef
Mongolian-style beef is a popular dish that is made with flank steak, vegetables, and a sauce made with soy sauce, hoisin sauce, and rice wine vinegar.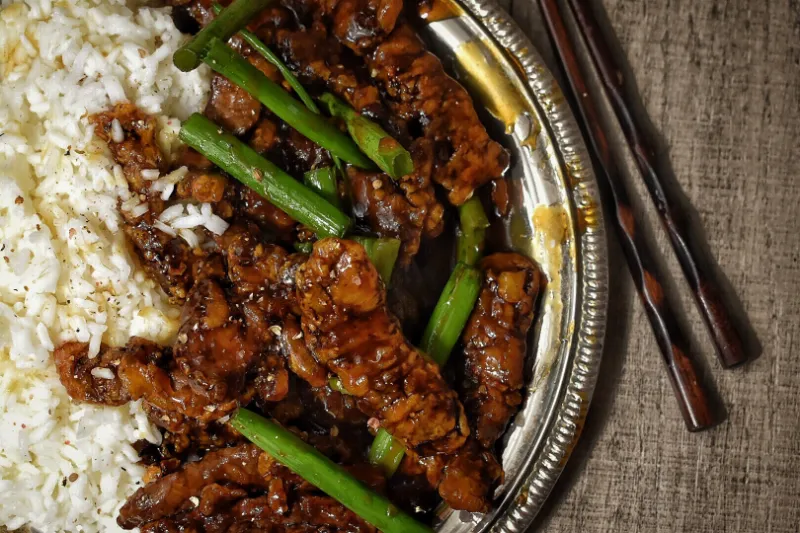 To make Mongolian-style beef, you should have:
1 1/2 pounds flank steak, thinly sliced
1 onion, chopped
3 cloves garlic, minced
4 chili peppers
Vegetable oil
1 cup water
1/4 cup soy sauce
2 tablespoons hoisin sauce
1 tablespoon rice wine vinegar
1 teaspoon salt
1/4 teaspoon ground black pepper
1/2 teaspoon cumin
1/4 teaspoon cloves
1/4 teaspoon cinnamon
1/4 teaspoon cardamom 
Directions:
Step 1: In a large bowl, mix together flank steak, onion, garlic, water, soy sauce, hoisin sauce, rice wine vinegar, salt, black pepper, cumin, cloves, and cinnamon.
Step 2: Fry the marinated beef for about 1 minute in a large pan with oil.
Step 3: In a large skillet or wok over medium-high heat, add a little oil, and saute garlic and chili until fragrant. Stir-fry the beef and vegetables until the beef is cooked through.
Step 4: Serve with rice or noodles.
Shulen
If you are looking for something a little different, you could try out shulen, which is a soup made with noodles, meat, and vegetables.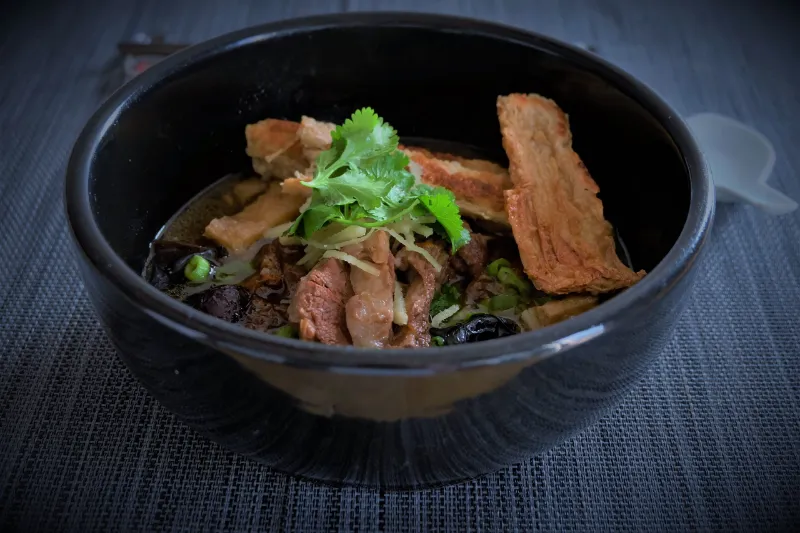 These are the ingredient you will need to make shulen:
1/2 pound mutton, thinly sliced
1 onion, chopped
3 cloves garlic, minced
1 tablespoon vegetable oil
1 cup water
1/4 cup soy sauce
2 tablespoons hoisin sauce
1 tablespoon rice wine vinegar
1 teaspoon salt
1/4 teaspoon ground black pepper
1/2 teaspoon cumin
1/4 teaspoon cloves
1/4 teaspoon cinnamon
1/4 teaspoon cardamom 
1/2 pound noodles
8 cups mutton broth
2 carrots, thinly sliced
2 celery stalks, thinly sliced 
Directions:
Step 1: Combine the mutton, onion, garlic, vegetable oil, water, soy sauce, hoisin sauce, rice wine vinegar, salt, black pepper, cumin, cloves, and cinnamon in a large mixing bowl.
Step 2: In a large pot or kettle over medium-high heat, bring the mutton broth to a boil. Add the beef and vegetables and cook for 3 minutes.
Step 3: Add the noodles and cook for 5 minutes, or until they are tender.
Step 4: Serve the shulen with rice or noodles.
No matter what recipe you choose, Mongolian-style dishes are sure to be flavorful and satisfying. If you have never tried these dishes before, now is the perfect time to give them a try. You may just find that you have a new favorite way to enjoy a delicious meal.
FAQs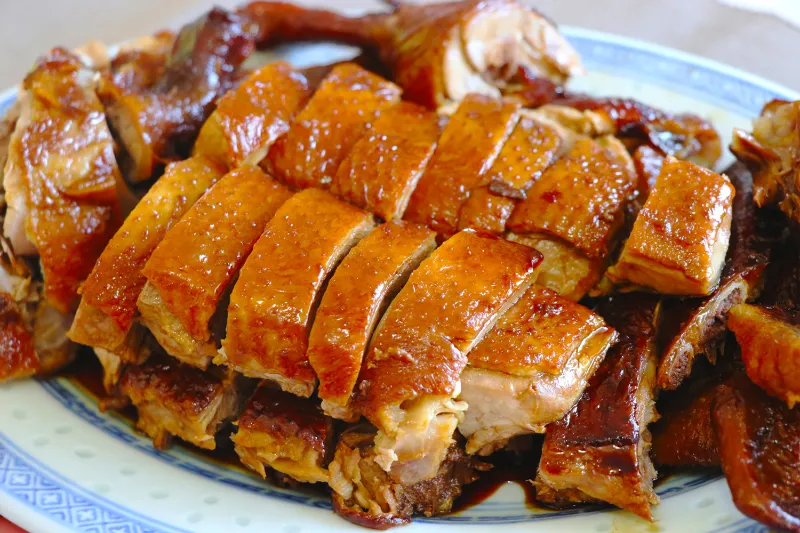 Q: Where can I find Mongolian duck?
A: Mongolian duck can be found in some Asian markets or Mongolian restaurants. It is a popular dish in Mongolia and China.
Q: What does Mongolian duck taste like?
A: Mongolian duck has a rich, gamey flavor. The skin is usually crisp and the meat is very tender. Besides, its delicious scent stimulates the taste buds of all diners even if they have not tasted it.
Q: How many pieces come in the order of Mongolian duck?
A: It is impossible to determine how many pieces are in a plate of Mongolian duck. However, it is usually served with the whole duck cut into bite-sized pieces, the halves cut into bite-sized pieces, and the thighs or breast cut into bite-sized pieces.
Q: Is the sauce spicy?
A: No, the sauce is not particularly spicy. It has a slight kick to it, but nothing that will set your mouth on fire. If you're looking for something with more heat, you might want to order one of the restaurant's chili-infused dishes.
Q: Can I get a half order of Mongolian duck?
A: Yes, you can get a half order of Mongolian duck. Just ask your server when you place your order. A half order of Mongolian duck typically includes three duck slices cooked in a savory, slightly spicy sauce. It's a popular dish at many restaurants, so it's likely that your local eatery will offer it as an option.
Conclusion
Duck is a delicious and versatile meat that can be cooked in many ways. In this post, we've shared our favorite Mongolian duck recipe with you. This duck recipe is definitely a winner! The Mongolian sauce gives the dish an extra zing, and it's simple enough to make that anyone can do it. We highly recommend giving this recipe a try – you won't be disappointed.
We hope you'll give it a try! If you do, let us know how you liked it in the comments section below. Did you make any changes or substitutions to the recipe? We'd love to hear about them.