A lot of pots and pans in the market actually look rather similar in appearance. However, not all cookware are made equal.
Gotham Steel cookware and Red Copper are two of the top manufacturers of non-stick cookware in the market. While they offer the same non-stick feature, each brand has their own unique features that can actually make or break your choice.
If you want to find out which cookware would suit your needs and preferences. Read on to learn more about Gotham Steel vs Red Copper cookware review.
Gotham Steel Cookware Review – Is this a Good Buy?
Gotham Steel cookware comes in various sizes that range from 9.5-inch pan to a 12.55-inch pan. However, aside from the round frying pans, they also offer other pieces like square pans, sauce pans, and pots. Not just that, their products are also offered in sets and bundles.
When compared to other types of cookware on the market, this one has been marketed as something new and different. The reason? It's made from titanium with an ceramic non-stick surface.
The Gotham Steel pots and pans are made to last, with a strong titanium construction that can withstand rough usage. In addition they're also lightweight making them perfect for camping trips.
Also, Gotham Steel pans are safe to use, as it is PFOA, PTFE, and PFOS free. While some of their products are compatible with induction stovetops, there are still those that are not. It is vital that you determine first whether the product is compatible with the cooktop you are using.
Lastly, the cookware is oven safe up to 500 degrees.
Red Copper Cookware Review – Is this Pan Right for You?
Like Gotham Steel, Red Copper cookware is available in several variations and can be purchased individually or in sets. Their products include frying pans measuring 8 inches to 10 inches, sauce pans measuring 1 quart up to 6 quart, and square pans.
The main selling point of their product is its nonstick properties. In fact, Red Copper has marketed their pots and pans based on claims that it promotes healthier cooking habits because you do not need oil or grease to cook food. The food will not stick to the pan but simply slide right off the pan into your plate.
This cookware comes with a ceramic coating without any Teflon content. This means that their pots and pans are safe to use and PFOA and PTFE free. Also, the cookware is scratch-resistant and durable.
In addition to its non-stick properties, Red Copper cookware is infused with copper. This metal is an excellent heat conductor which promotes even and quick heating. In fact, copper pans adjust to changes in temperature rather quickly, giving you the perfect cooking results.
Lastly, this cookware is dishwasher safe and oven safe up to 500 degrees.
Gotham Steel vs Red Copper Comparison Table
Here is a comparison table between the two top brands of cookware in the market.
Gotham Steel
Red Copper
Materials
Ceramic, Titanium, and Stainless Steel
Ceramic and Copper Infusion
Coating
Titanium-infused ceramic coating
Copper-infused ceramic coating
Handle
Steel
Steel
Bottom
Comes with metal scratch guard ring at the bottom
Copper bottom
Oven Safe
Yes
Yes
Heat Resistance
Up to 500 degrees Fahrenheit
Up to 500 degrees Fahrenheit
Dishwasher Safe
Yes
Yes
Scratch Resistant
Yes
Yes
Non-stick Feature
Yes
Yes
Price
$$$
$$$
Score
92/100
95/100
Top 10 Best Gotham Steel Pans
[amazon bestseller="Gotham Steel Pans"]
Top 10 Best Red Copper Pans
[amazon bestseller="Red Copper Pans"]
Based on the reviews conducted, there is very little information that separates the Red Copper cookware and the Gotham Steel cookware. The distinct difference in the coating would be the type of element infused in the pan.
If you are looking for a more durable option, the titanium infused pan is your best choice. However, if you are looking for a more precise heating capability, copper is your best option.
When it comes to cleaning and maintenance and prolonging the longevity of the pans, it is best to stick with the manufacturer's recommendations. You should avoid using utensils and cleaning tools that have the tendency to scratch the surface of the pan.
Features to Consider When Purchasing a Cookware
There are definitely several things that you need to consider when purchasing a cookware. Here are some of them:
The Purpose of the Cookware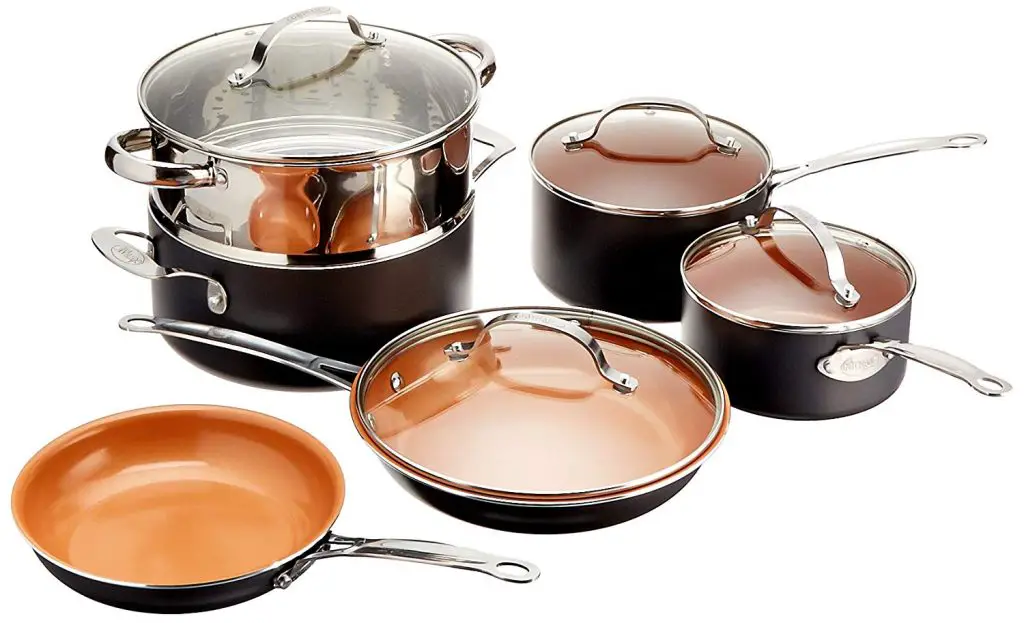 You need to decide what size and style of pan will work best for your needs. If you're cooking large meals, then it's important that the cookware can hold plenty; but if small quantities are all there is in store on this particular day-to-)I've got just about everything covered.
Useful Features and Properties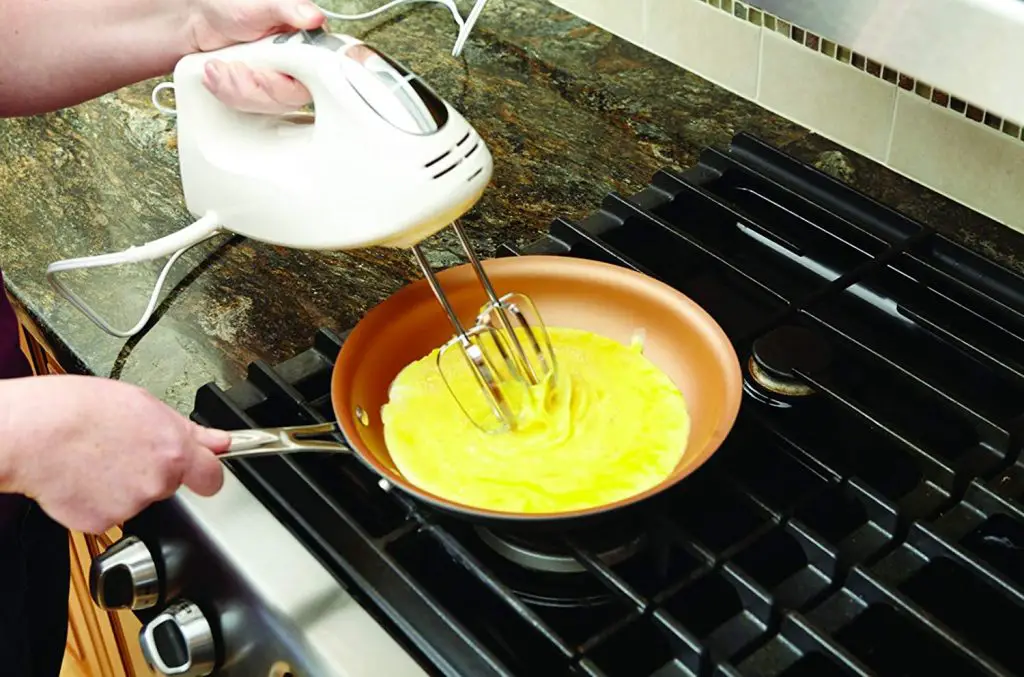 The features of the pan can include non-stick coating and oven-safe capability. If you are looking forward to cooking healthier meals, the non-stick cookware should be the best option for you. Also, if you are looking forward to finding a multi-purpose one, you should make sure that it can be used on different stovetops as well as in the oven.
Reputable Cookware Manufacturer
Yes, the manufacturer of the cookware will matter. You have to make sure that the manufacturer is reputable and known to provide the best cookware to their customers.
The Bottom Line – Which Cookware Suits You Best?
The best way to find out if these two brands of cookware are really worth your time and money would be by doing some research into their features. If you have a specific need or interest, then go ahead! Otherwise, keep reading this article as we'll cover all the necessary information before making any decisions on what type(s)of kitchen utensils might work better for both professional chefs like us who want our food cooked perfectly every single time.
Gotham Steel and Red Copper both have similar features. If you're looking for the best one, consider what type of cooking will help your skills improve or if money isn't an issue, then go with Gotham steel because their prices are cheaper though red copper has good quality as well.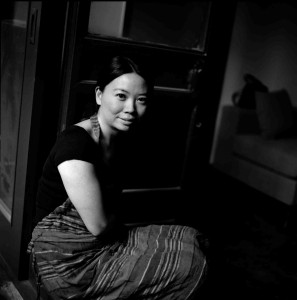 Jen Lin-Liu is the founder of Black Sesame Kitchen. A Chinese-American writer and a nationally certified Chinese chef in Beijing. Jen is the author of two memoirs, Serve the People: A Stir-Fried Journey Through China and On the Noodle Road: From Beijing to Rome with Love and Pasta.