Does lemon juice go bad? Lemon juice is a useful ingredient added in various dishes and recipes. Even when used in small amounts, it can add great flavor to your dishes. Also, it has been noted as an effective part of many weight loss plans.
Some people like to purchase lemon juice from the local stores in bulk, as it is considered a staple item in many households. However, there are others who enjoy squeezing fresh lemons and extracting its juice for their consumption.
But, what do you do with extra lemon juice? Likewise, you may also be asking yourself – does lemon juice go bad?
Proper Storing Technique for Lemon Juice
Unfortunately, lemon juice can go bad, especially when it is not handled and stored properly.
If you are thinking of purchasing lemon juice in bulk, you should learn how it is properly stored. Here are some important notes to consider when storing this type of juice.
How to Store Fresh Lemon Juice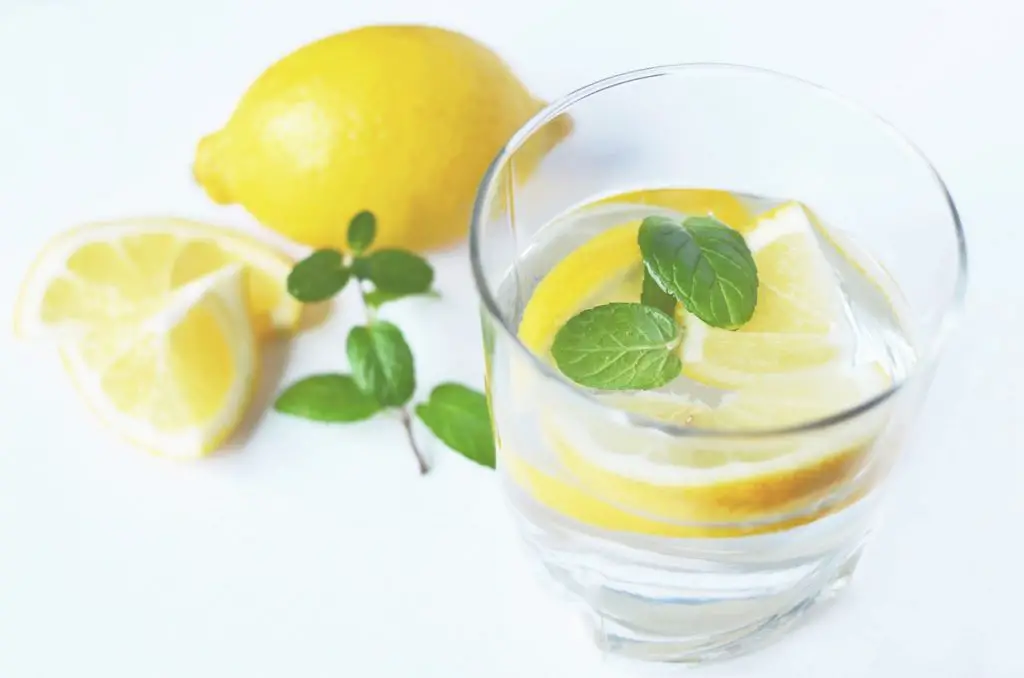 Fresh lemon juice offers the best taste. In handling fresh juice, you should immediately store it in the fridge right after extraction if you are not going to use it yet.
The flavor of the juice will not be altered for about two to four days. After this period, it will gradually lose its flavor.
Even though the fresh lemon juice is acidic, it still does not contain any preservatives. Thus, its taste will only last for about a week and a half.
If you intend to keep it for a longer time, you may want to consider freezing or preservatives. Since using preservatives is not healthy, you can choose to freeze it instead.
Proper Handling and Storing Bottled Lemon Juice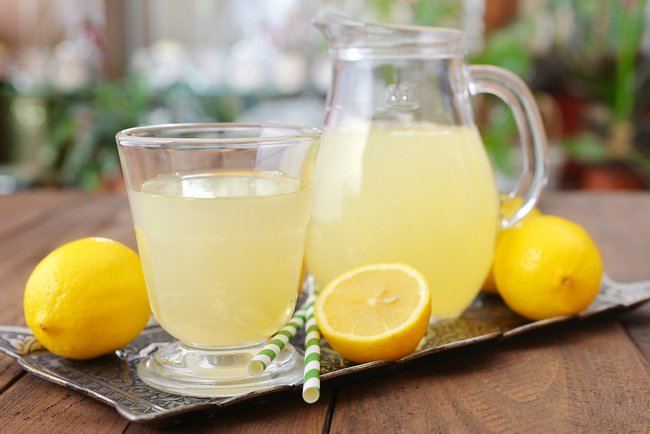 Commercially available or bottled lemon juice already comes with preservatives that extend its shelf life. Because of this, this type of lemon juice can be stored for a long time without compromising its flavor.
When using bottled juice, you should always check its label and look for the best before the date indicated on the container.
This time does not mean that it will go bad after the mentioned date. Instead, the date means that the taste, as well as the quality of the juice, should be okay up to that date. After the indicated period, it will gradually lose its flavor.
When storing unopened bottled juice, you may keep it in the pantry as refrigerating it is not necessary. However, if it has already been opened, you can store it in the refrigerator for up to six months.
Freezing Lemon Juice – Is It Possible?
To extend the shelf life of fresh or bottled juice, you may freeze it. It is not advisable, however, that you store the entire bottle because if you need to use it, you will need to thaw the entire bottle.
Once thawed, it is not recommended that you freeze it back again.
To remedy this problem, you can freeze juice using freezer bags or an ice cube tray instead of the entire bottle. This way, you can thaw the juice in manageable quantities.
Sale
Bestseller No. 1
Sale
Bestseller No. 2
Bestseller No. 3
Hefty Slider Freezer Storage Bags, Gallon Size, 56 Count
GALLON SIZE FREEZER BAGS: This pack includes 56 gallon size Hefty slider freezer bags
PROTECTS AGAINST FREEZER BURN: The thicker plastic on these gallon size slider bags keeps your food fresh and safe from freezer burn
CLICKS CLOSED SO YOU KNOW IT'S CLOSED: Patented MaxLock track ensures your food is being kept fresh; just listen for the click of the extra-strong seal on these gallon bags
SUPER EASY TO USE: Our unique design makes it easy to open and close these BPA-free gallon storage bags with one simple sliding motion
Sale
Bestseller No. 4
SPLF BPA FREE Reusable Storage Bags, 6 Pack Reusable Gallon Freezer Bags, Extra Thick Leakproof Silicone and Plastic Free for Marinate Meats, Cereal, Sandwich, Snack, Travel Items, Home Organization
【FOOD GRADE MATERIAL】 Choose SPLF brand for TRULY food-grade reusable storage bags. Made of food-grade PEVA material that is PVC, BPA, Chloride and Lead free. Healthy and safe for family and earth.
【LEAKPROOF & EASY SEAL】 Upgraded double closures ensure an airtight leakproof seal, perfect for storing and preserving food. With upgraded widened side and non-slip zipper design, children can easily open and close the snack bags.
【FREEZER SAFE & EASY TO CLEAN】 The freezer bags can lock out freezer burn while keeping food fresh and full of taste, perfect for freezing meat, chicken, fish, fruits and vegetable. Easily hand wash in cold or room temperature water and air dry to clean. Not microwave or dishwasher friendly.
【REUSABLE & DURABLE】1 gallon storage bags are reusable and lightweight, they can be reused for hundreds of times, one extra thick reusable bag can save more than 300+ disposable baggies, which not only will change the way you store, cook and even eat but also can save your money and save the planet.
【MULTI-PURPOSE & 100% SATISFACTION】 Perfect containers for food storage (lunch snack sandwich etc), home organize (cosmetics, jewelry, stationery etc), travel (make-up, travel toiletries, soap, creams etc), outdoor picnics. If you are not 100% satisfied with your reusable storage bags, feel free to contact us for solutions.
Sale
Bestseller No. 5
Sale
Bestseller No. 1
DOQAUS Ice Cube Trays 4 Pack, Easy-Release Silicone & Flexible 14-Ice Cube Trays with Spill-Resistant Removable Lid, LFGB Certified and BPA Free, for Cocktail, Freezer, Stackable Ice Trays with Covers
Stronger & Safety: Made of premium silicone and PP material. Bpa-free and pass food-grade LFGB certification! DOQAUS 4 ice tray sets use better materials and designs to make the ice trays stronger and more durable. They can withstand long-term low-temperature storage without breaking. No longer worry about breaking easily. Stop wasting your money! Start to use DOQAUS ice trays and say goodbye to those cheap disposable ice trays!
Easy Ice Removal: Silicone ice cube trays with lid use TPE material and the bottom wider design, which makes it easy to release ice cubes and the soft silicone material will not break after freezing for a long time. Each flat cube compartment is separate from others so you can easily push from the bottom. No need for awkward bending or twisting, removing the ice cube isn't a tough job anymore!
Lids Lifter Designed: So as to be more convenient to use removable lids, each cover is designed with two lid lifter. This humanized ice tray allows you to make perfect size ice cubes while preventing spills and the freezing of excess water and keeps ice cubes from absorbing freezer odors. Moreover, these easy-release trays stack easily and neatly in the freezer without sticking. Each tray makes 14 nice-sized cubes for a total of 56 (Each capacity of 27 ml or 1 ounce).
Easy to Use & Dishwasher Safe: Fill the trays with water, cover the lid on, and then slip the trays into the freezer. Besides water, you can fill the ice cube trays silicone with fruits, ice cream, soda, cocktail, whisky, vodka, ice coffee, and wine to customize your favorite flavor. And you can simply put them into your dishwasher after use.
Muti-Colors & Good Customer Service: Designed with white and green colors to bring a more pleasant ice-making and ice drinks experience! Silicone ice cube tray kits are great for home, parties, bars, gifts, etc. If the ice cube trays didn't work well for you, please contact us and be willing to provide a better solution for every dear customer! All your questions will be replied to within 24hrs!
Sale
Bestseller No. 2
Sale
Bestseller No. 3
ARTLEO Ice Cube Tray with Lid and Storage Bin for Freezer, Easy-Release 55 Mini Nugget Ice Tray with Spill-Resistant Cover, Container, Scoop, Flexible Durable Plastic Ice Mold & Bucket, BPA Free
Easy Release Ice Cube Tray: Made of highly-elastic plastic, Flexible and Durable. Ice cubes release easily with just a twist. No need to wait for the ice cubes to melt a bit. You can empty the ice tray immediately after take it out from the freezer. The silicone ice cube mold & trays can not pour all cubes at a time..
Ice Cube Tray with Lid: The lid and The edges of the tray are designed higher for easy filling and easy transporting, not easy to spill. (note: not sealed). Don't fill above the max fill line to keep ice cubes in the perfect nugget shape instead of sticking together.
Perfect Small Ice Cubes: This Ice cube mold & tray makes 55 mini nugget ice cubes each time, the ice box can holds 3 trays of cubes. So you can enjoy ice coffee or cocktails at any time. Great for RV, home use, and parties. Our ice cube trays can also be used in making Miniature dessert, such as Jelly, chocolate, baby food, frozon yogurt, perfect size for ice chewer.
Safe and Convenient for Your Family: Both the ice tray and bin scoop are made of food-grade safety material, BPA free. The lid keeps ice cubes from absorbing freezer odor, and using scoop to take ice is more convenient and hygienic than using hand. Very suitable for non-private rooms such as office and student apartment,
Stackable Ice Tray with lid and Bin Combo: Space-saving master. Perfect compact size is 10.6(L) x 6.7(W) x 3(H) inches, fits nicely in RV refrigerator and Home mini Fridge freezer. This 3 in 1 combo includes: 1 ice cube tray with lid, 1 storage container, 1 ice scooper. A musht have mini fridge accessories.
Bestseller No. 4
Ice Cube Trays, VEHHE 3 Pack Reusable Silicone 14-Ice Cube Molds with Spill-Resistant Removable Lid, Flexible and Odorless, for Whiskey and Cocktails…
Food Grade Safety Material: This 3 pack ice cube trays, each with 14 ice cubes is made of food-safe silicone material, BPA free and odorless, can be used for making adult and baby food, suitable for home, bar, party, etc.
Effortless to Release : Compared with the previous hard plastic ice trays, the bottom of this silicone ice cube tray is made of soft silicone material and has good flexibility. Take out the frozen ice cubes from refrigerator, just rinse it with cold water or leave it for a minute, and ice cubes will be easliy released by pushing the soft bottom.
Stackable & Removable Lid: This silicone ice cube tray with a lid that prevents ice from absorbing other food air in the refrigerator. And this ice trays with covers can be easily and neatly stacked in the refrigerator to save space. Clean and tidy!
Easy to Use & dishwasher safe : Fill the trays with water, cover the lid on, then freeze it into ice cube. Easy to use. and after using, you can clean this reusable ice cube by hand , and you can also wash it in dishwasher. It is very convenient !
Perfect Ice Cube Mold for DIY: This ice cube mold perfect for making ice cubes or filling the molds with drinks, fruit, yogurt, jelly, chocolate. you can use it to DIY cold food that you favorite.This ice cube trays with lids bpa free can provide you pleasant ice-making experience.
Bestseller No. 5
SHYijia Silicone Ice Cube Tray with Lid and Bin for Freezer, 56 Nugget Ice Tray with Cover, Container, Scoop, Stackable Flexible Safe Ice Cube Trays
Easy Release Ice Cube Tray: To freezer ice cubes, turn the ice tray upside down and place it on the four clips of the ice box, close the press lid ,Easy Pressing only 1 second to get 28 ice cubes, Then pour into the ice bin to store excess ice cubes. Includes 2 Ice cube trays. Each tray makes 28 nice-sized ice cubes for a total of 56. Freeze for 4 hrs, you can get 56 pcs ice.
Practical Design: The ice storage box allows you to freeze things more conveniently. The ice cube tray has a practical cover to prevent moisture from overflowing the refrigerator compartment and to prevent the absorption of peculiar smells in the freezer compartment. Ice shovel, you can shovel out the number of ice cubes you want at any time. You can Press; Twist;Press soft silicone to get ice cubes.
Stackable & Space-Saving: The lid, ice tray, ice box and ice shovel are stackable, which can be easily put into the refrigerator and help you save space in the freezer. Space-saving master. Perfect compact size is 8.7(L) x 5.3(W) x 4.1(H) inches.
Multiple Uses: Great for freezing water, cocktail, whiskey, cocktails, smoothies, juices or baby food. You can also put fruits, jelly, baby food, coffee, vegetable puree, yogurt and chocolate into molds to make the ice cubes you want.
Zezzio Better Service: Please do not use dishwasher to clean ice cube trays. We provide friendly customer services forever. Buy with confidence. If you have any concerns or questions about this product, please feel free to contact us via Amazon!
When it is stored in the freezer, it can last for another three to five months.
Determining the Shelf Life of Fresh and Bottled Lemon Juice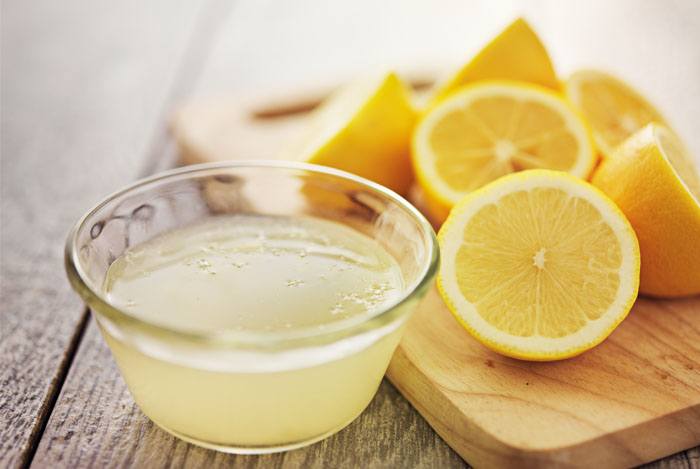 Fresh lemon juice does not last as long as the bottled ones. However, it does taste better and can be stored in the fridge using the right methods to extend its shelf life.
Refrigerated fresh juice can last up to a week before it will start to lose its flavor and overall quality. However, freezing fresh lemon juice can extend its shelf life up to three to six months.
On the other hand, bottled juice already contains preservatives. Thus, it can last up to a few months without spoiling. In fact, it can last up to 12 to 18 months if unopened and stored properly in the pantry.
How to Determine Spoiled Lemon Juice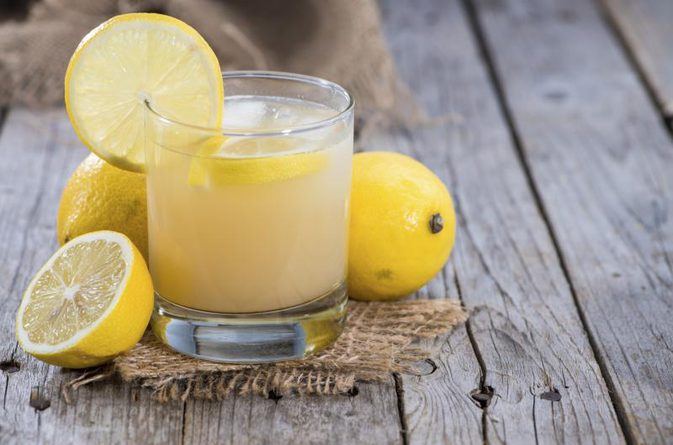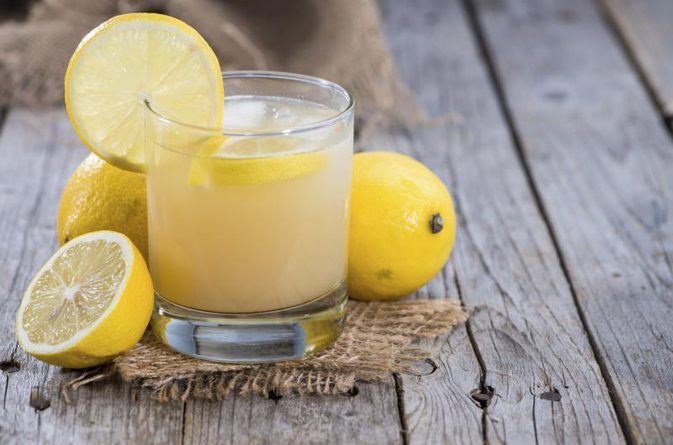 The first thing that you need to note when identifying spoiled lemon juice is that it should be stored either in the freezer or the fridge unless it is unopened.
When placed at room temperature, it can become contaminated, especially when you are handling the fresh juice. If you have left the juice at room temperature for quite some time or that you are in doubt about its quality, you should discard it. You should never attempt to taste or consume it because drinking spoiled lemon juice can cause food poisoning.
When checking for spoiled juice, you should look for any changes in smell, color, or taste. If it has a darker color or it does not have any citrus taste and smell, it has probably gone bad.
If you notice any leaks or bulging caps on unopened bottled juice, you should discard it, as it may already have gone bad. You should never attempt to consume it even with small portions of the juice.
The Bottom Line
Like any other types of juices, lemon juice can go bad. However, there are various ways on how you can extend its shelf life.
With proper handling and storage, you can make use of extra lemon juice for a longer period.
Both fresh and bottled juices should be refrigerated once opened. Bottled ones can be stored in the pantry away from direct sources of light and heat and considering it has not been opened yet.
Freezing lemon juice is also an option. However, this must be done using ice cube tray or small freezer bags. This way, you can thaw the amount you will need and not the entire bottle of juice. Once thawed, it not advisable to freeze it again.
Now that you know the answer to the question – does lemon juice go bad? You can store your extra lemon juice properly so you can use it later for your other recipes.