No one likes hand washing their dishes. It's tedious and takes a lot of time. If you have your own home, you probably have your own dishwasher, and that's great. But what if you live in a small apartment or have a tiny kitchen with limited space? A traditional dishwasher won't simply do this, but that doesn't mean that you're left to wash your dishes by hand all the time.
The answer comes in the form of countertop dishwashers, which, as their name suggests, have all the capabilities of a regular dishwasher but come in a small, portable size that you can simply place on top of your kitchen counter.
Read on to find out which made it to my top five list.
[amazon bestseller ="dishwasher" items="20″]
Top 5 Best Countertop Dishwashers: My Personal Picks
EdgeStar 6 Place Setting Countertop Portable Dishwasher – Child Friendly
[amazon box="B005NK21MM" ]
EdgeStar is part of the famous Living Direct Network, so you can be sure that this appliance is durable and made of high-quality materials. It has a modern silver finish, which can match any kitchen theme or decor.
You don't have to fuss over difficult controls because it has a user-friendly LED display and digital control panel. It has 6 standard place-setting capacities and can hold plates with diameters as large as 10.5 inches. There are six wash cycles to choose from, including a delayed start feature. You don't need to call a professional plumber because it will fit most standard faucets. Simply connect the five-foot hose, and you are all set.
It also comes with a child lock feature.
Pros
Can fit standard faucets
Has a child lock feature
Modern and sleek finish.
Cons
Not as durable as traditional, full-sized dishwashers
Portable in size, but not lightweight.
SPT SD-2202S Countertop Dishwasher with Delay Start – Customer Favorite
[amazon box="B00KVMEFMQ" ]
This is one of the more positively reviewed countertop dishwashers that I've come across. It comes in a modern silver finish. The inside is made of premium stainless steel. You'll get a faucet adapter in the package, which you'll connect to the faucet to get started.
It also features a delay start feature that can delay up to 8 hours, as well as six different wash cycles.
With this product, you can be sure to get a functional appliance that will also elevate the overall look of your kitchen. Its modern color is sure to fit any existing decorative theme that you might already have.
Pros
Trendy and modern look
8-hour delay start feature
6 wash cycles are available.
Cons
Not a good option if you plan on using it for a long time, it will probably run perfectly for a year or so.
Costway Countertop 6 Place Setting Dishwasher – Editor's Pick
[amazon box="B01MU76I7M" ]
This 6-place setting dishwasher is not just compact and portable; it also comes with some useful and practical functions. For one, it has a delayed start feature that can go starting at 1 hour and up to 24 hours (with one-hour increments)!
You don't need to be super technical to maneuver this dishwasher. It is very easy to use. It has push-button functions, a semi-integrated electronic control panel, and a rotary cycle panel. It will fit most standard countertops. It is space-saving and perfect for tiny kitchens.
The insides are made with durable stainless steel. You won't even notice when it's running because of the quiet operation.
Pros
Easy-to-use controls
Quiet operation
Delay start feature of up to 24 hours.
Cons
Not as durable as traditional, heavyweight dishwashers.
Koldfront 6 Place Setting Portable Countertop Dishwasher – Portable Option
[amazon box="B08PG1N5L6″ ]
This is another brand that is a part of the Living Direct family. This appliance is designed to be durable and affordable at the same time. It has a stainless steel interior. It can easily be connected to your kitchen faucet. You'll also receive a dish rack, cutlery basket, and cup shelf.
This dishwasher comes in a 6-place setting and is very portable. It will fit most countertops and cabinetry. It only uses 3.8 gallons of water per normal wash cycle. It can hold plates as large as 10.5 inches (diameter).
Pros
Consumes only 3.8 gallons per wash cycle
Durable exterior and interior
Works with most standard kitchen faucets.
Cons
Not as durable as traditional, heavyweight dishwashers.
Sunpentown Portable Dishwasher with Delay Start – Runner Up
[amazon box="B010GPNYSI" ]
The last one on our list is a true contender. It is made of premium stainless steel and is completely portable. It's the ideal machine for small kitchens or tiny apartments. It will also do well in office spaces or studio units. It can connect quickly and easily to any kitchen faucet using the faucet adapter included in the package. You don't need a plumber to get it set up.
Don't be fooled by its size, though. It is quite powerful and comes with a delay start function. You can heat water for up to 148°F. For optimal convenience, it also holds an automatic detergent dispenser and a rinse agent dispenser. All you need to do is put the plates in and take them out. It can hold up to six standard place settings. It includes a silverware basket and dish racks, too.
Pros
Portable and perfect for small spaces
Convenient and easy to use
Easy to set up.
Cons
Things to Consider When Buying a Countertop Dishwasher
As with every investment you are going to make, it's best to do some diligent research and preparation before buying a countertop dishwasher. Read on to find out more about these considerations.
Does Countertop Mean Portable (and Vice Versa)?
In the reviews above, as well as on product descriptions of countertop dishwashers, you'll encounter the words portable and countertop a lot. But are these two words the same thing? You might think that they are one and the same, but they technically define two different features of the product.
Movability
Portable dishwashers can be moved from one place to another. These are great if you plan on traveling often and bringing the appliance with you and using it in multiple locations. To accomplish this, portable dishwashers often come fitted with rollers to help with the moving.
Countertop dishwashers simply mean that they are designed to be placed on a countertop, but it doesn't always mean that it is portable.
Capacity
Also, portable dishwashers can wash at a bigger capacity compared to countertop dishwashers. The latter can only handle a few (often six) place settings every time. So that rules out pans and pots automatically. Portable dishwashers are often designed similarly to traditional dishwashers so that they can fit bigger pans and pots.
Water Usage
On average, countertop dishwashers use up an average of 2 gallons of water per wash cycle. Portable (and traditional) dishwashers can use about 3 gallons of water per load. Considering the margin of difference with how much more you can wash in portable dishwashers, that's a lot of water saved. Just to compare: you can use up to 27 gallons of water if you wash by hand. So it's a good deal for the environment if you use any of these dishwashers instead of washing by hand.
Now that we've defined the main differences, you can now adjust your expectations on what you'll be getting from countertop dishwashers.
Factors to Look Out For
What things should you consider before choosing one?
Functions and Setting
The first thing you need to look at is the settings. Not all washers have the same settings. If you love multitasking or have a busy schedule, then I recommend getting one with the Delay Start feature. In the reviews above, we mentioned a few with this option. But again, not all are created equal. Some Delay Start features can go for 6 hours, some promise 8 hours, while some can go as long as 24 hours.
From our list above, the Costway Countertop 6 Place Setting Dishwasher has a 1-hour to 24-hour Delay Start feature.
Size and Capacity
A lot of countertop dishwashers come in a standard size. Usually, they are able to fit in 6 standard place settings. Most of them will have silverware baskets and dish racks, too. If you are particular about what sizes of china you can and cannot fit in the washer, I recommend you read the fine print on capacity.
Sound and Ease of Use
Another consideration is the sound that the machine makes during operation. Often, this feature is overlooked. After all, not all brands will mention on their product pages if their washer will create an annoying humming sound during washing. Among the five we've reviewed above, the Costway Countertop 6 Place Setting Dishwasher checks this box.
Check for the unit's noise level before making a purchase. You don't need to know all the technical terms. Simply look for the Decibel Rating. The lower it is, the better. On average, dishwashers will have a 63-66 dBA. The quieter units will have a 55 dBA. As a point of reference, that's about the same level of noise that a microwave oven will make.
Water Source and Connections
Before you go checking your cart out, make sure your own kitchen is ready for the appliance. These dishwashers are designed to be placed on a flat countertop, with immediate access to a water source (faucet). Make sure to check all of these requirements firsthand.
You can also take this time to check if your faucet is a standard-sized one. The majority of countertop dishwashers will work with standard faucets. So if you don't have time, this is the time to find the appropriate adapter for it. Also, check if your faucet has a threaded spout.
If you aren't able to check off these boxes, don't be disheartened and cancel that purchase just yet. You may remove the faucet's aerator (it's the thing responsible for creating a spray) and fit in an adapter. If you aren't much of a DIY person and are not confident with your plumbing skills, the best thing would be to get the help of a professional plumber.
Brand and User Reviews
I usually put this factor on top of the considerations list, but this time, the brand doesn't matter as much. You need to really delve down into the features and specifications of a dishwasher to check its quality and durability, as well as its capacity and functionality. But at the end of the day, it doesn't hurt to check its brand, too.
A brand that's been around for quite some time will more likely give out great products and have a credible customer service line, too. Go for brands that offer good warranty coverage.
Aside from the brand name itself, make it a habit to read user reviews. In some ways, they are the most important ones to read. They come from actual consumers who spent actual money on something you're considering buying. They will let you know how their experience went and can often prevent you from spending too much on something that will prove unworthy later on.
Conclusion
This was a nice roundup. Obviously, the clear winner is the Costway Countertop 6 Place Setting Dishwasher because of its great features. Being able to schedule a washing 24 hours ahead of time is just amazing. It's also super easy to use!
[amazon box="B01MU76I7M" ]
If you loved this read, leave your thoughts in the comments section below!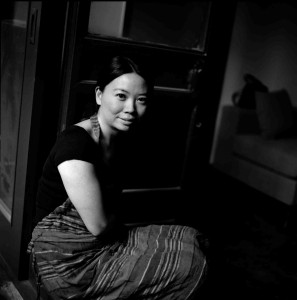 Jen Lin-Liu is the founder of Black Sesame Kitchen. A Chinese-American writer and a nationally certified Chinese chef in Beijing. Jen is the author of two memoirs, Serve the People: A Stir-Fried Journey Through China and On the Noodle Road: From Beijing to Rome with Love and Pasta.