For some people, it is difficult to imagine starting a day without fresh toast. It is one of those simple things that makes everything better and many have adopted toast as part of every single breakfast. The smell and taste of fresh toast are difficult to forget and even more difficult to live without.
Toasters may come in different shapes and sizes but they all work the same. However, the end result can vary a lot depending on how well it is made. Some toasters may burn the bread too much without offering any option to actually get a decent slice. Others may have so many options that a simple thing such as toast becomes way too complicated.
Today we will have a look at 10 different toaster models. It was a bit challenging selecting them since there are thousands available. Many different manufacturers offer several different models and limiting the list to just 10 has been difficult. What mattered the most is value for money. Some models selected might not have the best construction but they are inexpensive while others might be somewhere in the middle. To keep things short let's get right to the list of the top 10 best bread toaster reviews.
Breville BTA830XL Die-Cast 4-Slice Long Slot Smart Toaster
[amazon box="B006OQSNYY" ]
Breville BTA830XL is a decent option for the ones that need a premium toaster. It is maybe too expensive for some as it is possible to find models even 10 times cheaper. However, it is one of the best-built toasters n our list.
The model has a 4 slice capacity with two long slots. The entire body of the toaster is made from aluminum with a brushed finish. All the buttons come with LED indicators and it even has a progress indicator.
Proctor Silex 22605 2-Slice Toaster
[amazon box="B007JRUSE0″ ]
The Proctor Silex 22605 is by far the most affordable model on our list. This simple toaster has a two-slice capacity and comes with just one knob that adjusts the timer. It has an auto toast boost and a crumb tray that is very easy to remove.
In terms of construction, the model is made nearly entirely out of plastic. This might seem unappealing but for the price, it is very difficult to find a better deal as it is a model that is recommended to those who have a limited budget.
Black & Decker R1278RM 2-Slice Toaster
[amazon box="B009GQ034C" ]
Black & Decker is one of the brands that everyone knows. Their R1278RM toaster is a simple model that comes with a great price tag. It is a two-slice toaster that offers 7 toast shades and self-adjusting guides.
The product comes with a metal body coated with red paint and a brushed finish around the controls. Its crump tray uses a simple drop-down system while the toast slots are extra wide making it work even with bagels.
Hamilton Beach 22623 Cool Wall 2-Slice Toaster
[amazon box="B00F5NUOH6″ ]
The Hamilton Beach 22623 toaster is a great option for the ones that need something simple and well-built. Its low price tag makes it an appealing option for the ones with a rather restrictive budget.
Being a compact model means that it was made to be just a two-slice toaster. It has a chrome exterior with a red finish on the sides. The knob allows the user to select one of 7 different toast shades and it comes with an auto-shutoff feature.
Black & Decker TR1478BD 4-Slice Toaster
[amazon box="B0097D2SCE" ]
For larger families, the Black & Decker TR1478BD will prove to be a great option. Not only that it is affordable but it also has a large capacity as it is a four-slice toaster with extra wide slots and an extended lift.
The construction of the model makes it rather sturdy with a brushed metal finish and black coating on the sides. The model offers two toast shade controls placed for each pair of slots. The crumb tray is easy to remove while the cord is easy to wrap and hide inside the toaster for easy storage.
Hamilton Beach 22464 Cool-Touch 2-Slice Toaster
[amazon box="B00SMS3KZO" ]
Hamilton Beach 22464 toaster is one of the models that offer excellent value for the money. It is very inexpensive yet it comes with a stylish design and decent build quality. It is a two-slice toaster with a compact form factor which means it will take up very little space in the kitchen.
The model comes with wide slots and toast shade adjustment controls. Its sides were designed to always stay cool while the breadcrumb tray is properly hidden and easy to remove and clean.
Oster TSSTTRJBG1 Jelly Bean 2-Slice Toaster
[amazon box="B00N8XFFDI" ]
Oster offers a great little toaster with an interesting design. The TSSTTRJBG1 is a stylish two-slice toaster with the great build quality and a reasonable price. It is also one of their most appreciated models just for these reasons alone.
Looking at its features the toaster allows for a selection of toast shades which is more of a standard. Its wide slots have auto-adjusting guides while the toast lift has an anti-jam system. The crumb tray is properly hidden and easy to remove.
Conair Cuisinart CPT-122 2-Slice Compact Plastic Toaster
[amazon box="B00CHJDJJQ" ]
One of the great things about the Cuisinart CPT-122 toaster is the fact that it is extremely compact. This two-slice toaster was made to take as little counter space as possible.
The model comes with a plastic body which means it is more affordable than most other models in our list. It offers 7 different toast shade options and comes with some additional settings as well such as defrost, reheat, and even a special program for bagels.
Oster TSSTTRWF4S 4-Slice Toaster
[amazon box="B00064W93G" ]
The Oster TSSTTRWF4S is yet another 4-slice model. It is one of the best-selling ones offered by the manufacturer and for a good reason. Having a low price tag helped the model become so popular but the build quality also contributed.
Unlike other inexpensive models, the Oster toaster comes with a metal enclosure. It has two individual toast shade adjustment settings for each pair of slots and it features additional options such as defrost and reheat.
Cuisinart CPT-440 Touch to Toast Leverless 4-Slice Toaster
[amazon box="B00AZY3TFE" ]
The Cuisinart CPT-440 looks and feels like a premium product. It is a four-slice toaster that comes with an interesting and stylish design and plenty of features. In fact, it is the only model in our list that comes with LCD displays to show the countdown until the toast is done.
Looking at the extras the model comes with separate control buttons for each pair of slots. Its entire body is made out of metal with a chromed brushed finish. The crumb tray is easy to remove while the cord wrap is fairly short in order to minimize the use of counter space.
Choosing a decent toaster is not that difficult. It can become confusing since there are simply too many different models but finding a suitable one should not take that long. There are models that are extremely inexpensive while others can cost well over $100.
For our list, we were able to select decent models with excellent build quality and a fair price. There are many more options out there that may be just as good but only these 10 managed to make t to our list for a wide range of reasons.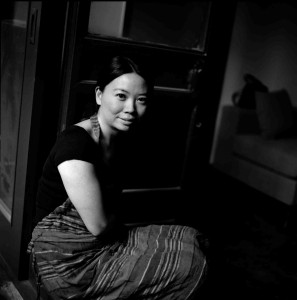 Jen Lin-Liu is the founder of Black Sesame Kitchen. A Chinese-American writer and a nationally certified Chinese chef in Beijing. Jen is the author of two memoirs, Serve the People: A Stir-Fried Journey Through China and On the Noodle Road: From Beijing to Rome with Love and Pasta.