The oven business has been practically booming, with new restaurants opening up left and right. But one thing you will notice when shopping for one is that not every single oven is suitable for the home. Especially pizza ovens. 
When shopping for the best countertop pizza ovens, you will have to skim through hundreds, if not more. Not to mention going through all those numbers and features, which don't always make sense to a first-time buyer.
For this reason, we have discussed all the points you need to know about buying a pizza oven. From the heat settings, you need to know the size suitable for your space down to the extra features like the number of trays and cleaning.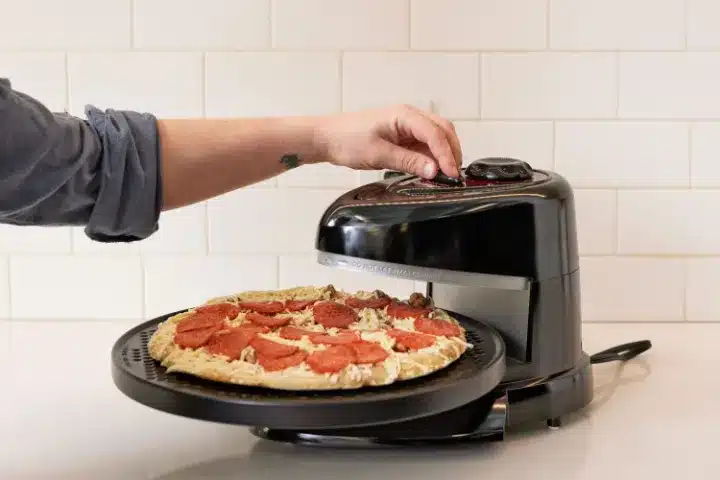 Seeing all this information side by side to compare will surely help you see what you need. And will let you come to a decision much quicker.
We hope this guide can be of help in finding you a new oven!
Comparison Chart For Top 10 Countertop Pizza Ovens
| | | | |
| --- | --- | --- | --- |
| PRODUCT | DIMENSIONS (INCH) | MAXIMUM PIZZA SIZE (DIAMETER) | SPECIAL FEATURES |
| Presto 03430 | 15.8 x 14.5 x 10.3 | 12 inches | Top and bottom heating elements |
| Luby | 22.04 x 16.14 x 14.37 | 14 inches | 60-minute timer |
| VEVOR | 22.2 x 20.6 x 11.5 | 14 | Dual Heating pipes |
| Goplus | 19 x 7.5 x 16 | 12 | Dual heating elements |
| Toshiba AC25CEW-BS | 18.98 x 15.60 x 10.79 | 12 | 10 cooking settings |
| Breville BOV900BSS | 18.50 x 26.00 x 17.00 | 13 | LCD display |
| NuWave Bravo XL | 20 x 13.5 x 11 | 13 | Adjustable temperature |
| Hamilton Beach (31103DA) | 17.70 x 23.20 x 14.50 | 12 | Bake & Broil Settings |
| BLACK+DECKER TO3240XSBD | 15.75 x 24.45 x 13.7 | 12 | Dedicated toast timer |
| Professional Series PS75891 | 45 x 8. 95 x 17. 95 | 9 | 30 minute timer |
Best Countertop Pizza Ovens Reviews
Presto 03430 Pizzazz Plus Rotating Oven
[amazon box="B00005IBXJ"]
Now is a unique oven by Presto called the Pizzazz Rotating Oven. As the name suggests, the oven rotates to bake the pizza and gives it an even cook all over. This is mostly suitable for homes and smaller families where you like to have the occasional pizza with a movie.
The structure is different from the traditional oven. It has an open structure and resembles a record player of sorts. You place the pizza on the tray. This then rotates and gets the heat evenly on every inch until cooked.
This heat is sent from both above and below, so there are no uncooked spots afterward. You can control the amount of heat coming in from both the top and bottom elements independently.
So whenever you are baking a different pizza, be it with different toppings or of a different thickness, you can alter this heat to match requirements.
A timer signal can also be found here. This turns off the heat after the specific time, so even if you forget about the pizza, it will not burn down.
Because of this unique design and fewer elements, the oven also consumes a lot less energy than the typical oven. If you are watching the electric bills and would like to save up, then this fits the criteria.
Highlighted Features
Tray rotates for an even bake all around
The heating elements are both in the bottom and top
Is energy saving up to 60%
The timer is provided to alert of cooking times
The baking pan can be removed for cleaning
Luby Large Toaster Oven
[amazon box="B07DR5QRY8″]
Fit for big families and people who like to host big crowds; the Luby Large Toaster Oven is truly something for foodies. It can be used to bake a lot more than just pizza, but since we are on the topic of pizza, we shall discuss that first.
The maximum size pizza this can make is 14 inches, which gives you an extra-large size approximately. And because this is large in size, you can put in more than one at a time. With 4 racks provided, at least 4 extra-large pizzas can be made at a go.
Other than that, it can also be used to roast turkeys up to 20 pounds in weight. It's a great addition before Thanksgiving if you like to cook.
Separate temperature selectors are here as well. This way, you can select a different temperature for the top rack and bottom rack when cooking different foods together. Having this feature increases the work flexibility by a lot and allows you to whip up various dishes in a small amount of time.
The oven also has 4 heating tubes which amp up the heating and helps to cook more food faster. This not only lets you cook a lot of food but keeps it warm long after as well inside the oven.
Highlighted Features
The oven can bake pizzas up to 14 inches in diameter
Comes with 4 rack positions
Includes a separate temperature selector
Auto shutoff and bell are included to indicate finished cooking
Four heating tubes heat the oven faster than most
VEVOR Commercial Oven
[amazon box="B095PLW9W5″]
This is a commercial oven by VEVOR. But it is not a big and bulky one, so you can definitely use this at home if you want to.
The body is made of stainless steel to give it durability and strength. And it also adds to the ambiance and looks great on the kitchen counter. Being a small and compact oven, this is also easy to clean after every usage.
With the oven, you will find temperature controls with separate knobs. These let you control and adjust the temperature independently from 122 all the way up to 662 degrees Fahrenheit.
The inside of the oven has lights, and on the front is a glass door. This is for all the people who like to keep an eye on their food. It also helps you to see when the pizza is done baking so you can take it out.
On the handles, you will find that there is an ABS high-temperature-resistant plastic provided. This simply acts as a safety method so you do not accidentally end up burning your hands. The bottom of the oven comes with four non-slip feet. This keeps the oven stable and in place.
Highlighted Features
The stainless steel body makes this durable
Temperature can be adjusted between 122- and 662 degrees Fahrenheit
Inner lighting plus glass windows for clear visibility of food
Heat emission holes installed
Pizzas can be made up to 14 inches
Goplus Stainless Steel Pizza Oven
[amazon box="B01NAUVKK1″]
A compact and sleek oven for pizzas, this one by Goplus is made from stainless steel and is one that fits pizzas up to 12 inches in the drawer.
The oven has dual backing elements, which help to speed up the baking process. Since the heat is transferred faster, you can directly put in a frozen pizza and have it baked in 15 minutes. You do not even need to spend time preheating the oven for this to happen.
There is a crumb tray here as well, and this can be removed after usage. This helps to make the cleaning process easier because, let us face it, we all hate cleaning ovens!
Auto shutoff timer is a big plus to have, and this has got it. Set the time you need for the pizza, anything between 8 and 12 minutes. Once fully baked, the timer will shut off, and the pizza will stop baking. This way, you don't end up with burnt pizza, even if you forget.
Highlighted Features
The maximum pizza size this can make is 12 inches
The Crumb tray can be removed for cleaning
An auto shutoff timer stops cooking after the allotted time
The handle is heatproof, making it safer
Dual backing elements are put in for faster cooking
Toshiba AC25CEW-BS Digital Toaster Oven
[amazon box="B071JB7YT4″]
We love this oven from Toshiba because not only is this suitable for pizzas but for all sorts of other foods, too. It is spacious and has a large interior that holds up to 4 pounds of chicken! As for pizza, the maximum size this can accommodate is 12 inches.
The oven comes with a whopping 10 cooking settings. With more settings, cooking becomes easier because there is less work for you to do.
The temperature can also be adjusted accordingly between 150 to 400 degrees Fahrenheit. This helps you to cook up multiple dishes by changing the temperature accordingly, making it a multipurpose oven instead of solely a pizza oven.
With all these features, the oven needs to have a good amount of power to function. Here, you get an impressive 1500 watts that ensure the oven runs solid every time you use it.
A digital display has also been added, so there is no space for any guesswork. You can visibly see all the details being put in and the changes made.
Highlighted Features
Pizza up to 12 inches in diameter can be inserted
The output is very powerful, with 1500 watts of power
A digital display is included
Includes a total of 10 cooking settings
Temperature can be adjusted between 150- and 400 degrees Fahrenheit
Countertop Pizza Ovens Buying Guide
Location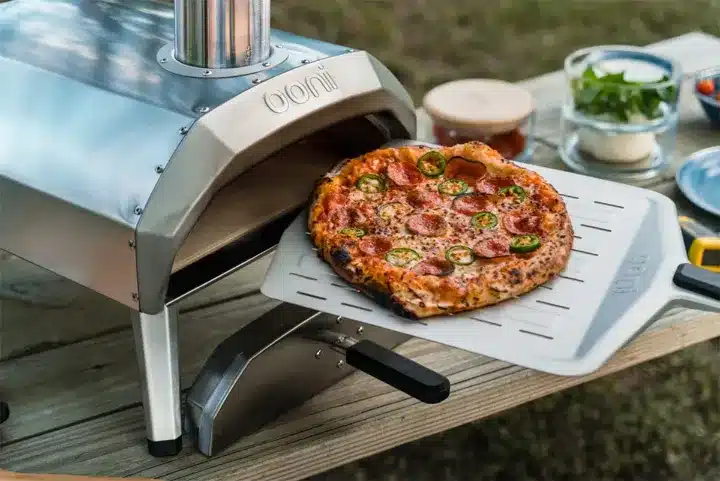 Pizza ovens are sometimes used indoors and sometimes out. Depending on where you will use the oven, you have to choose the features and types. The size also comes into consideration here.
When outdoors, you can naturally accommodate larger ovens. But when inside, you need to specifically check because there are many variations available.
While some users want a big oven to serve large crowds, others want smaller ones for smaller families. Take this into consideration before buying. And do make sure to see the height as well, since this is often overlooked when buying ovens.
Maximum Pizza Size
The pizza you make will only be as big as the oven it is in. This is why, when buying the best countertop pizza ovens, you should make sure that the size you want can be made. If the oven is not big enough, you will end up with smaller portions.
This is usually provided with the ovens where you can check the maximum size in diameters. If unsure, you should go with one that can accommodate a large size, something around 12 inches in diameter.
Power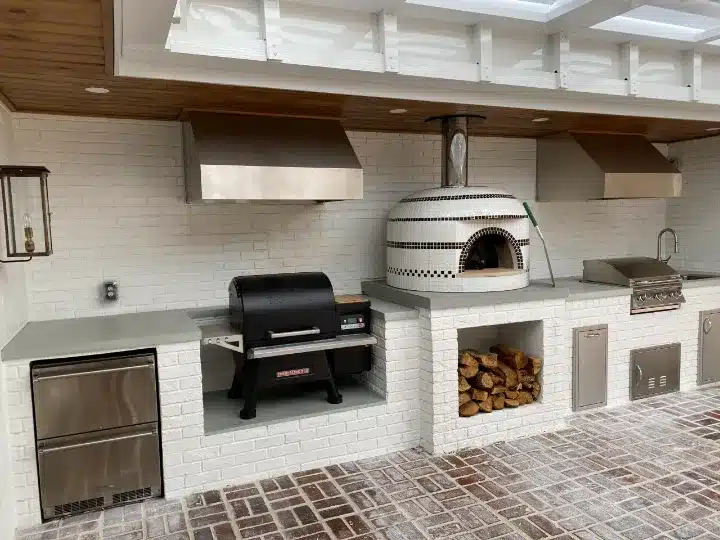 The power of the oven changes with the size. So naturally, the more pizza you want to make, the more power you require. Bigger pizzas require larger ovens and, hence, more power. For large sizes, you should go with at least 1000 Watts, if not more.
But for smaller or medium-sized ovens that can make small to medium pizzas, around 800 Watts is enough.
Timers
Not all ovens come with timers, even though most of the newer designs do. So, if you are bad with timing or forget to set a separate timer, then it is a good idea to look for an oven that has a timer. Otherwise, you might end up with burnt pizza.
Temperature Display
While you see these things normally in microwave ovens, it is not always the case to have these features in an oven dedicated to pizza making.
But do look out for it since it makes the job easier. A lot of times, you need to preheat the oven as well, and having this function certainly helps.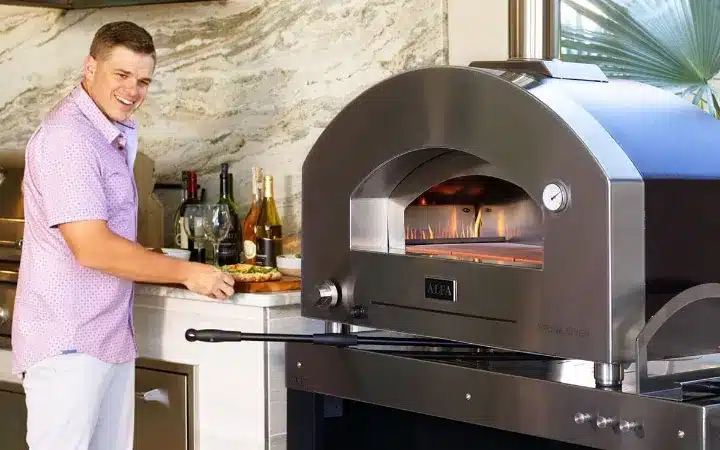 Transparent Doors
Some pizza ovens have glass doors; others do not. If you like to keep an eye on the food or need to so it does not end up burning up, you should look for an oven that has a glass door.
Multipurpose
Multipurpose ovens are those where you can make pizza but can use it to cook other meals, too. This is preferred for families or ones you keep at home since having a separate oven for different dishes is not practical. These will be larger than a pizza oven and will be able to cook dinner, toast breakfast, and do a lot more! So they are definitely worth checking out if you have the budget and space.
Frequently Asked Questions (FAQ)
What Is The Best Pizza Oven For Home Use?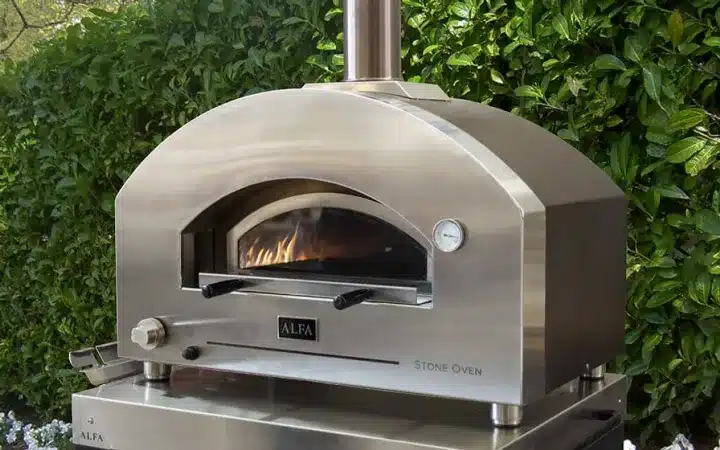 If you want an unsurpassed pizza oven, you cannot go wrong with the Ooni Koda Pizza Oven. It is an award-winning pizza oven that stands out from all other models out there.
The oven can fit a 13-inch pizza in this, and all you need is 15 minutes to prep this. The oven also runs on gas, which allows it to provide that nice and raw heat for a great pizza.
What's The Best OONI Pizza Oven?
The Ooni Koda Outdoor Pizza Oven is one of the brand's more highlighted models and one that has also won an award for its job. Now, that is not something you see every day! The oven is made for the outdoors and makes use of gas, thanks to which you get the original pizza taste, even if you make it at home.
How Much Is A Pizza Oven For Home?
For the home, a pizza oven can cost you anything from 200 to even a few thousand. This is because there are so many kinds and varieties out there, so you need to be able to judge depending on what you need.
In general, the more features and automation you take, the higher the price will go. And if you opt for a larger oven, it will also add to the price.
Conclusion
Who doesn't love pizza?
While some order in, others make it at home. If you fall into the latter category, you will want to have a pizza oven. And if it is for the home, a countertop is preferable.
In this article, you will find a discussion of what makes the best countertop pizza oven. From the materials it is made of to the power it provides, what to get is up to you to decide eventually. But having a guide surely helps in making things clearer. And that is exactly what we are here for.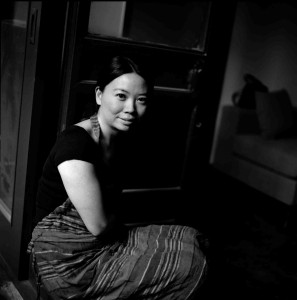 Jen Lin-Liu is the founder of Black Sesame Kitchen. A Chinese-American writer and a nationally certified Chinese chef in Beijing. Jen is the author of two memoirs, Serve the People: A Stir-Fried Journey Through China and On the Noodle Road: From Beijing to Rome with Love and Pasta.