Are you looking for a way to hang out with your friends without leaving the comfort of your home? Having a cozy night in with your dear pals is the perfect opportunity to share stories, catch up on each other's lives, and indulge in some delightful homemade treats. The recipes we suggest are easy to make and guaranteed to be a hit. Start with some warm and comforting chili, a classic dish everyone will enjoy. Try baking a batch of rich and decadent brownies for a sweet treat. Or, if you're feeling adventurous, mix up some cocktails and sip them while playing board games or watching a movie. Whatever you decide to do, a cozy night in with friends is the perfect way to relax.
Here Are The 5 Easy To Make Recipes For A Cozy Night With Your Friends
1. Classic Margherita Pizza
Nothing beats a classic Margherita pizza for a cozy night with your friends. The simplicity of its toppings– just tomato sauce, fresh mozzarella, and basil– makes it such a classic. Each ingredient plays its part in creating the perfect balance of flavor, with the sweetness of the tomato sauce offset by the savory, melted mozzarella and the aromatic basil. And with its thin crust, you'll feel like you're eating pizza from a rustic Italian kitchen. Whether catching up with old friends or looking for a comfort food fix, a classic Margherita pizza will surely hit the spot.
2. Creamy Tomato Soup
When it comes to cozy favorites, creamy tomato soup tops the list. Its rich, smooth texture and tangy tomato flavor make it the perfect dish to warm you up from the inside out. Whether entertaining guests or enjoying a quiet night with friends, this classic soup will surely hit the spot. And the best part? It's incredibly easy to make, with just a few easily available ingredients, and gives you additional benefits of soup. So why not whip up a batch tonight and savor the warmth and comfort of creamy tomato soup?
3. Spicy Cajun Chicken Pasta
Imagine a cozy night with your closest friends, enjoying a warm and spicy meal together. A dish that brings both comfort and excitement. The spicy Cajun chicken pasta is a deliciously creamy combination of al dente pasta, tender chicken, and bold Cajun spices. The aromas of garlic and onion fill the air as you take your first bite, savoring the heat and depth of flavor. Pair it with a nice glass of red wine and some crusty bread; you've got the perfect cozy dinner to enjoy in good company. So sit back, relax, and let the spicy Cajun chicken pasta add warmth and joy to your night.
4. HHC Gummies
Looking for a way to spend a cozy night with your friends? Look no further than HHC gummies. These delicious treats are perfect for relaxing with your buddies. Each is infused with the highest quality hemp-derived delta-8 THC, providing a mellow and enjoyable effect. Plus, they come in various flavors, so there's sure to be something to please everyone. 
So why not grab a bag of HHC gummies, kick back with your friends, and enjoy a night of laughter, good conversation, and pure relaxation? But before consuming these gummies, it's important to know "what are the effects of hhc" in order to prevent yourself from any adverse effects.
5. Cheesy Baked Ziti
There's nothing like cozying up with your friends on a chilly evening and indulging in comfort food. And what's more comforting than a big, bubbling dish of cheesy baked ziti? This classic Italian-American dish is a surefire crowd-pleaser, with al dente ziti noodles smothered in a rich tomato sauce and topped with ooey-gooey melted mozzarella cheese. 
For an extra cozy touch, try adding some Italian sausage to the sauce or topping your ziti with crunchy breadcrumbs before baking. No matter how you make it, cheesy baked ziti is the perfect dish to warm up any cold night with your nearest and dearest.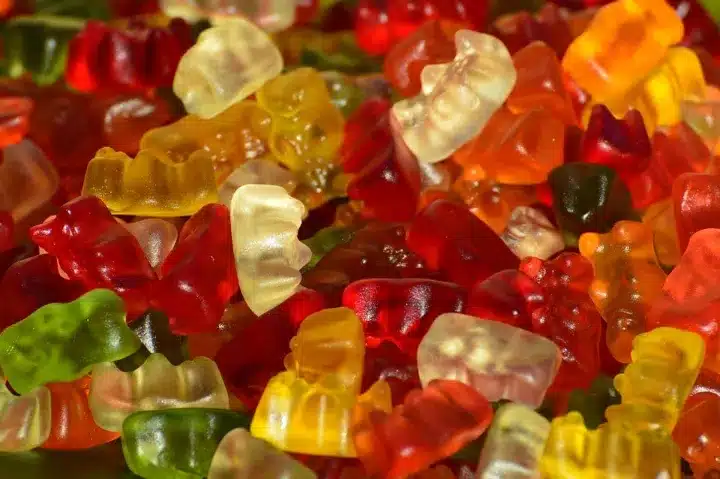 Fun Activities For A Cozy Night In With Your Friends
Finding something to do can be challenging when it's cold outside, and your friends want to stay inside. The good news is that plenty of fun activities keep you occupied and entertained all night. Board games are a classic option that never goes out of style. Or, you could try a puzzle or coloring book. If you prefer something more active, consider a dance or fitness video game or indoor yoga, or Pilates. 
Put on a movie or binge-watch a new television series for a more relaxing option. Finally, don't underestimate the power of good conversation over a cup of cocoa or other warm beverage. Whatever you choose, a cozy night with your friends will surely be a success with these fun activity ideas.
Factors To Consider While Organizing A Cozy Night With Your Friends
When it comes to organizing a cozy night with your friends, a few factors can make all the difference. First and foremost, you'll want to consider the ambiance. Setting the mood with soft lighting, comfortable seating, and warm blankets can create a relaxing atmosphere where guests can relax and enjoy each other's company. 
Additionally, you'll want to plan some fun activities or games to keep everyone engaged and entertained throughout the evening. Food and drink are also important considerations, as you'll want to provide snacks and beverages that appeal to everyone's tastes. Finally, don't forget to consider any special preferences or needs your guests may have, such as dietary restrictions or allergies, to ensure everyone can have a memorable and enjoyable night together.
Summing Up
There's nothing quite like a cozy night in with your closest friends. Picture a warm room, a roaring fireplace, and everyone snuggled under blankets. The ambiance is set with soft music, flickering candles, and the smell of warm, comforting food. You can spend the night catching up on each other's lives, sharing stories and laughter, and indulging in your favorite snacks and beverages.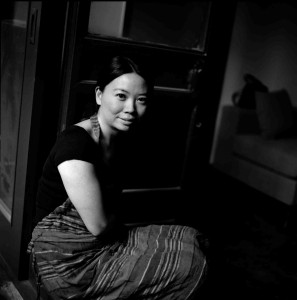 Jen Lin-Liu is the founder of Black Sesame Kitchen. A Chinese-American writer and a nationally certified Chinese chef in Beijing. Jen is the author of two memoirs, Serve the People: A Stir-Fried Journey Through China and On the Noodle Road: From Beijing to Rome with Love and Pasta.