The Belmont Stakes is almost here and horse racing enthusiasts are excited to see the last leg of the Triple Crown championship. Belmont Stakes is like the cherry on top of a cake, where horses and jockeys alike push themselves to the limit in pursuit of equine glory. 
The last leg of the Triple Crown championship is packed with visitors, and getting a ticket might be not just expensive, but also impossible due to the high demand.
But hey, who says that horse racing enthusiasts couldn't bring the derby to their homes? It's time for us humans to saddle up and indulge in the ultimate Belmont Stakes party experience!
And what better way to celebrate than with a mouthwatering menu that will have your taste buds galloping with joy? 
So, if you want to get in the right mood, put on your fancy outfit, check the Belmont Stakes Odds 2023 and let's dive into a winning combination of tastes and tipples!
Belmont Stakes Food and Drink Tradition
As you probably already know, the Belmont Stakes, just like the first two races of the Triple Crown championship is draped with tradition. From specific flowers to old delicious recipes that are served for decades.
But what are some classic dishes that are iconic to the Belmont Stakes?
Belmont Burger
A cherished staple that brilliantly captures the spirit of American cuisine is the Belmont Burger. 
These succulent, flame-grilled burgers are crafted with premium meat and served on a warm bun with a range of mouthwatering toppings. Any burger aficionado will enjoy the delectable experience that is created by the blending of flavors and textures.
Lobster Rolls
Despite being associated with horse racing, the Belmont Stakes also delivers a taste of the ocean with its mouthwatering lobster rolls. 
These delectable treats are bun-encased luscious morsels of lobster meat that have been delicately seasoned with mayonnaise. 
This meal stands out as a top choice for individuals looking for a taste of luxury while taking in exciting races because of the freshness of the seafood and the flavorful ingredients.
Delightful Deli Sandwiches
It is hardly surprising that the Belmont Stakes pays homage to the city's renowned deli culture given its location in the center of New York. 
Attendees can choose from a variety of mouthwatering deli sandwiches including pastrami, roast beef, corned beef, or turkey thinly sliced. 
These sandwiches offer a delightful blend of tastes and textures when served on fresh rye bread with mustard and pickles, making them a go-to option for anyone seeking a taste of New York City.
Belmont Stakes Party Menu
Starting with the Winner's Circle: Appetizers
Every winning party needs a strong start, and the Belmont Stakes is no exception. Kick things off with a selection of delectable appetizers that will set the tone for the rest of the festivities. How about some succulent mini crab cakes, delicately fried to perfection? 
Or perhaps some zesty buffalo chicken sliders, accompanied by a tangy blue cheese dip? Don't forget to include some classic deviled eggs with a twist – a sprinkle of smoky paprika or a dash of truffle oil will take them to the next level.
The Main Event: Belmont Burger Bonanza
The main course at your Belmont Stakes party should be as impressive as the race itself. It's time to unleash the Belmont Burger Bonanza! 
Create a DIY burger station, complete with juicy beef patties, tender turkey burgers, and even some mouthwatering veggie options for our vegetarian friends. Offer an array of toppings like crispy bacon, tangy pickles, creamy avocado, and a variety of cheeses. 
Don't forget the assortment of freshly baked buns and a selection of tantalizing sauces to add that extra punch of flavor. Let your guests saddle up their own personalized winning burger!
The Home Stretch: Side Dishes
A good burger demands some great sidekicks that will bring the flavors to a whole different level.
Our menu's final leg will feature a variety of tantalizing side dishes that will have your guests clamoring for more. 
Prepare some crunchy sweet potato fries with a zingy chipotle aioli and a light sprinkle of sea salt. 
How about some colorful grilled vegetable skewers, marinated in a zesty herb dressing? And let's not forget the timeless favorite – a refreshing coleslaw with a tangy twist, made with crunchy cabbage, shredded carrots, and a citrusy vinaigrette.
The Photo Finish: Desserts
As the race reaches its thrilling climax, it's time to treat your guests to a delightful photo finish of desserts that will have them racing back for seconds. 
Create an indulgent dessert table featuring classics with a twist. Think rich chocolate brownies topped with a scoop of creamy vanilla ice cream, drizzled with a warm bourbon caramel sauce. 
Or perhaps a strawberry shortcake piled high with fresh berries and clouds of whipped cream. And for those seeking a lighter option, a refreshing lemon sorbet served in chilled martini glasses will hit the spot.
The Winner's Circle: Drinks
The Belmont Jewel is the official Belmont Stakes cocktail and it is perfect for your home derby party. 
This mouthwatering cocktail is a flavorful mixture that wonderfully embodies the spirit of the race. 
Create a base of crisp, refreshing lemonade, and then add a generous amount of pomegranate juice to give it a touch of sweetness and a striking color. A shot of bourbon can be added as the last touch to enrich the taste, adding a velvety tone that gives each sip more depth. 
The Belmont Jewel, which is presented over ice and decorated with a fresh mint sprig, is the epitome of elegance and fun.
Final Words
Let's not overlook the value of a carefully planned party cuisine as we get ready for the exhilarating Belmont Stakes so that our taste sensations can keep up with the resounding hooves on the racetrack.
Remember to infuse your menu with traditional favorites, paying homage to the heritage of the event, while also incorporating modern twists to surprise and delight your guests. So, gather your friends, don your finest attire, and prepare for a day of thrilling races and delectable indulgence.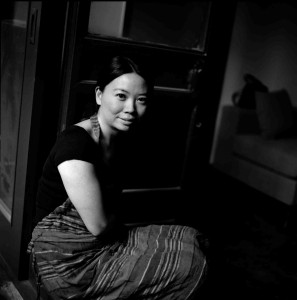 Jen Lin-Liu is the founder of Black Sesame Kitchen. A Chinese-American writer and a nationally certified Chinese chef in Beijing. Jen is the author of two memoirs, Serve the People: A Stir-Fried Journey Through China and On the Noodle Road: From Beijing to Rome with Love and Pasta.