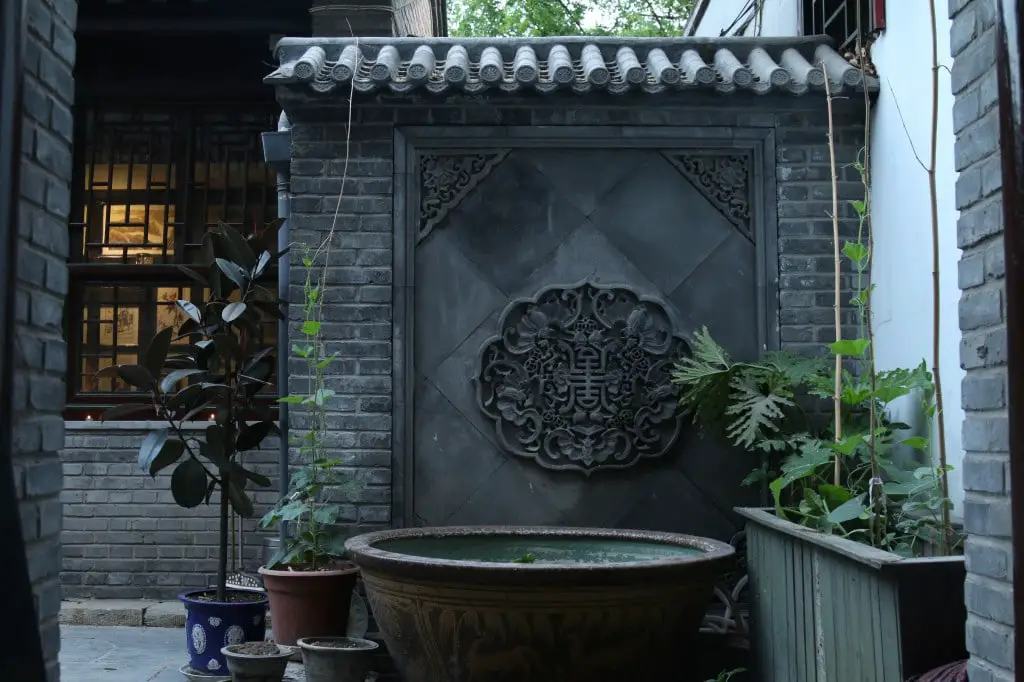 Make a reservation to dine at BSK — we host communal dinners on Tuesdays and Fridays at 7pm.
Friends of BSK dining during a friend's farewell party — our Open Kitchen is available for private dinners and can seat up to 16.
Our hardworking Chef Wang, Chef Xie, and Chef Zhang prepare your meal.
Pan-Fried Dumplings: one of our most popular dishes, served with homemade chili sauce, vinegar, and soy sauce.
Our famous Red-Braised Pork Belly, simmered slowly over several hours with leek, ginger, soy sauce and sugar.
A view of our Open Kitchen from our courtyard.
Classic calligraphy declaring "Food is Heaven" hangs in our South Room, available for private dinners for up to 12 persons.
More classic artwork is on display in our South Room.