Even though they are called chestnuts, water chestnuts aren't really nuts. Growing in marshes, ponds, paddy fields and shallow lakes, water chestnuts are aquatic tuber vegetables. They originate from Australia, Africa, Southeast Asia, Southern China, Taiwan, and several islands in the Indian and Pacific oceans. Water chestnuts are harvested once their bulbs turn dark brown.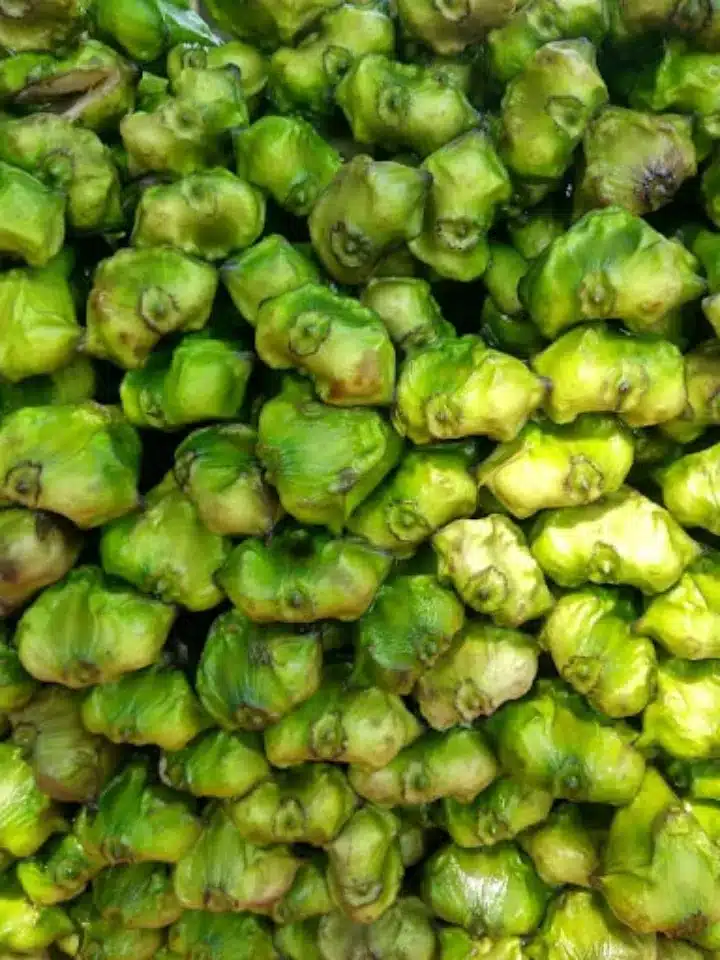 You can savour the crisp and white flesh of water chestnuts raw or by cooking it. They are commonly added to Asian dishes such as chop suey, curries, salads, and stir-fries. Please keep in mind to not confuse water chestnuts (Eleocharis dulcis) with water caltrops (Trapa natans). 
While they're also referred to as water chestnuts, water caltrops have a shape similar to that of bats or buffalo heads and their taste is similar to that of potatoes or yams. Water chestnuts are used in many ways and make for a low calorie snack. 
Some people eat them raw as fruit and some make delicacies out of them. They are a fabulous party snack. If you're hosting a games night, you can make spicy water chestnuts appetizer to complement with drinks. For instance, during a casino-themed party, you can explore fun video poker games together with your friends while enjoying the appetizer. The nutty, sweet flavor of the appetizer is a perfect way to ramp up your gambling efforts, as you advance your poker tactics from the comfort of your own home.   
Water Chestnuts Benefits
Water chestnuts are a store house of nutrients and have a number of health benefits.
1. Nutritious and low-calorie count
Full of nutrients, 3.5-ounces of raw water chestnuts contain:
Calories: 97
Fat: 0.1 grams
Carbs: 23.9 grams
Fibre: 3 grams
Protein: 2 grams
Potassium: 17% of the RDI
Manganese: 17% of the RDI
Copper: 16% of the RDI
Vitamin B6: 16% of the RDI
Riboflavin: 12% of the RDI
Being an impressive source of Fibre, water chestnuts contain Fibre which fulfils 12% of the daily Fibre recommendation for women and 8% for men. Water chestnuts are rich in Riboflavin that helps in reducing oxidative stress and eliminates inflammation of nerves.
2. High content of Disease-Fighting Antioxidants
Water chestnuts are rich in antioxidants, which are molecules that help shield the body against potentially damaging molecules known as free radicals. The accumulation of free radicals in the body can overwhelm the body's natural defences and lead to an undesired state called oxidative stress.
Oxidative stress has been associated with higher chances of chronic diseases such as heart disease, type 2 diabetes and various types of cancers. Water chestnuts have an abundance of antioxidants known as catechin gallate, epicatechin gallate, ferulic acid, and gallocatechin gallate.
3. Lower Blood Pressure and Reduce the Risk of Heart Disease
Factors such as high blood pressure, high blood cholesterol (LDL cholesterol), strokes and high blood triglycerides increase the chances of getting heart disease.
Historically, water chestnuts have been used to treat conditions like high blood pressure because they are rich in potassium. Several studies conclude that diets rich in potassium lower the chances of stroke and high blood pressure — two of the major risk factors for heart disease.
How to Make Chilli Water Chestnut Snack 
Chilli Water Chestnut
Essentially an Indo-Chinese dish, Chilli Water Chestnut is pretty famous in India. It is made by deep frying water chestnuts and tossing them in an Indo-Chinese sauce. This sauce gives the water chestnuts a mouth-watering, spicy, umami flavour.
A resourceful root vegetable, water chestnuts have high water content. They are widely used in Indian and Southeast Asia cooking – either raw or cooked. Water chestnuts are called so because their shape is similar to that of a chestnut in shape along with a thin brown skin that covers its white flesh. 
Surprisingly, a water chestnut has almost the same potassium content as a banana!  Furthermore, water chestnuts also contain Fibre, vitamin B-6 and a small proportion of protein. The crunchy water chestnut has a mild sweetness that makes it a unique ingredient. 
The texture and taste of water chestnuts resemble that of a lotus root. Water chestnuts can be used to make lip-smacking dishes as they retain their crunchiness even after they are fried. After coating in a batter, water chestnuts are deep fried before being tossed in an Indo-Chinese sauce. Simple, yet delectable and an ideal appetizer.
Ingredients 
Water chestnuts – 250 gms
Olive oil – 1 tbsp
Oil for deep frying
Maida – 1 tbsp
Cornflour – 1 tbsp
Red chilli powder – 1/2 tsp
Finely minced garlic – 1 tbsp
Chilli sauce – 1 tbsp
Soya sauce – 1 or 11/2 tsp (Prefer homemade Soy Sauce)
Tomato ketchup – 1 tbsp
Sugar – 1/2 tsp
Pepper powder – 1/4 tsp
Some chopped spring onion or coriander leaves for garnishing
Salt to taste
Cornflour slurry – tsp corn flour + water
Preparation 
Boil the chestnuts
Separate the flesh from the black shells of boiled chestnuts
Chop each water chestnut into 2 and take in a mixing bowl. Add corn flour, maida, salt and red chilli powder in the bowl.  Mix all the ingredients properly.
Heat some oil in a kadai and deep fry the water chestnuts till they're golden brown and crispy. Get these water chestnuts out of the kadai and place them on an absorbent paper to get rid of the excess oil.
In another bowl, mix together some chilli sauce, soya sauce, ketchup, sugar, pepper powder, and 1 tbsp water.
Method 
Heat 1 tbsp olive oil in a kadai and mildly fry some garlic. Make sure the colour of the garlic does not change.
Reduce the flame before adding the sauce. Mix well.
Add the cornflour slurry into this mixture and mix everything together properly.
Stir and cook this mixture till it gets glossy. This is a sign that the corn flour is no longer raw.
Add the fried chestnuts into this mixture and completely coat the chestnuts with this sauce.
Add the greens and combine them properly.
For garnish, you may sprinkle some roasted white sesame seeds.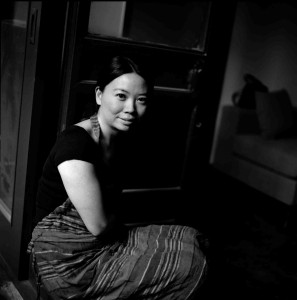 Jen Lin-Liu is the founder of Black Sesame Kitchen. A Chinese-American writer and a nationally certified Chinese chef in Beijing. Jen is the author of two memoirs, Serve the People: A Stir-Fried Journey Through China and On the Noodle Road: From Beijing to Rome with Love and Pasta.