Who doesn't like playing games with friends and relatives? Well, also who doesn't like having some good snacks on the table during the fun time? If you're organizing a game night, you will probably want to prepare light snacks that are easy to eat while amid games. Below, explore 5 easy-to-cook snacks perfect for every type of game night. We specifically separated ones that will not require much time to prepare. Just a quick shop from the supermarket can be enough to satisfy your friends and guests. It is even possible that most of the ingredients you already have in the fridge, so check there first. 
Crispy Air Fryer Ravioli for Poker Night
If you're tired of traditional game night snacks like chips, try Crispy Air Fryer Ravioli for your poker night. This unique recipe is easy to make, requiring only three ingredients: buttermilk, Italian breadcrumbs, and frozen ravioli. 
Whether you're playing online video poker games against virtual competitors or hosting an in-person poker night, this snack is perfect for eating during any poker game. Each bite-size piece can be enjoyed with your hands, no fork is required! 
To really bring this poker night snack to the next level, grab some marinara sauce for dipping your crispy ravioli in. Using the air fryer for this unique recipe, you'll get the perfect level of crispiness for your snack.
Confetti Snack Mix for Family Game Night
If you're hosting a family game night, you'll want to choose a snack that appeals to the taste preferences of both kids and adults. That's why Confetti Snack Mix is the perfect solution, as it can be enjoyed by everyone! Instead of a store-bought snack mix that can get boring, this fun twist adds some excitement back into the snack mix.
To make Confetti Snack Mix, you'll need Golden Grahams, peanuts, dried banana chips, raisins, and some milk chocolate M&M's. Not only does this family game night snack idea require only 5 ingredients, but it's so easy to make. Simply combine all of the ingredients in a bowl and enjoy! Once you try this delicious snack mix, it will become a family game night staple.
Mini Turkey Pinwheels for Scrabble Night
Anyone who has ever played Scrabble knows it can require some intense thinking! As such, you'll need a snack with lots of protein to fuel your success during a Scrabble game night. Mini turkey pinwheels are easy to eat while you play, especially if you put toothpicks into each mini pinwheel.
To make turkey pinwheels, you'll need only 4 ingredients. Roll some turkey slices along with vegetable cream cheese and fresh baby spinach into any tortilla of your choice. Once rolled, cut into bite-sized pieces, and enjoy. With plenty of protein and vegetables in this easy snack, you'll have the brain fuel you need to fuel your Scrabble win.
Charcuterie Boards for Card Games
Charcuterie boards recently have gained lots of attention as a delicious and fun snack for nearly every type of game night. When playing card games, there's a lot of time between turns, especially when playing games in larger groups. During your downtime in between turns, grab a bite-sized snack off your charcuterie board. 
From cheese cubes to rolled meat, there are dozens of options to create a unique charcuterie board for your game night. In fact, many people are getting even more creative when it comes to making snack boards. Instead of a traditional savory board, try making a sweet dessert charcuterie board, which can contain an assortment of your favorite handheld treats.
Everything Bagel Roasted Cashews for Chess Night
Chess requires lots of thinking for each player, which means you need a snack that's easy to eat. Everything Bagel Roasted Cashews are a simple snack that players can eat mindlessly while strategizing for their next chess move. To make these, you'll need some everything bagel seasoning, which is easy to find at nearly any grocery store today.
Unlike plain cashews, the everything bagel seasoning and roasted olive oil create a savory taste that elevates this traditional snack. Requiring only 8 to 10 minutes in the oven to roast, this snack is simple to whip up just minutes before your chess night begins. As long as no one at your chest night has a nut allergy, this simple snack will soon become a chest night favorite. 
Exploring New Snack Recipes for Game Night
Hosting a game night soon? Give one of these 5 easy-to-cook snacks for your game night a try. These crowd-pleasing recipes take only a few minutes to whip up and require minimal ingredients. No matter what type of game night you are hosting, these tasty snacks can make for an unforgettable game night amongst friends. Bon appetite and good luck with your games!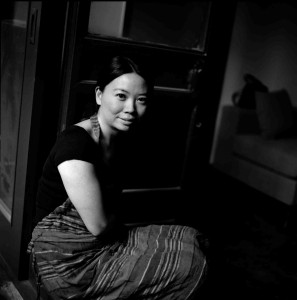 Jen Lin-Liu is the founder of Black Sesame Kitchen. A Chinese-American writer and a nationally certified Chinese chef in Beijing. Jen is the author of two memoirs, Serve the People: A Stir-Fried Journey Through China and On the Noodle Road: From Beijing to Rome with Love and Pasta.