Do you miss the invigorating flavor of your favorite Indian dishes? Well, we know how laborious it may get every time you decide to prepare Idli, Vada, Dosa, etc. at home. After all, grinding rice or kneading flour isn't a child's game!
But did you know that you can make them with a little labor at home? Only if you have the right tools with you. Nevertheless, you can't use regular grinders for this purpose. A wet grinder is required, otherwise, you can't attain perfection.
You don't want your hard work to no avail, do you? That's why we have come up with some of the best table top wet grinders available currently. So, if you would like to master the art of South Indian culinary skills, please bear with us.
Best Table Top Wet Grinders Reviews
Elgi Ultra Dura+ Table Top Wet Grinder
[amazon box="B00AFR0ILE"]
Talk about supremacy and we hear Elgi. That's why we've started off this section with the magnificent Elgi Ultra Dura+ Table Top Wet Grinder. The machine is efficient and durable enough to serve you for an extended period.
The beautiful model has an ABS body which makes it lightweight yet robust. Equipped with a 150 Watts motor, this is a perfect option for making scrumptious foods like Dosa, Idli, Urad, Dhokla, Vada and so on.
You need only half an hour to grind rice with it. So, why toil away when this machine can produce smooth results in under an hour?
It has a removable drum and so cleaning this machine is no big deal. Besides, it'll aid you in moving the batter easily. Additionally, the drum is pretty spacious (7.4″ x 6.8″). It has a 1.25 liters capacity. Hence, you can prepare as much batter as you'd like without overflowing the device.
As an added feather to its cap, the drum is rust-resistant. So, you can store your batter in it for a long time without tampering with its freshness.
The stainless-steel rotor of this machine powerfully grinds flour. It needs 110 Volts, 60hz to be operational. The appliance doesn't make noise for cooking should never be headache-inducing, right?
If you'd like, you can pair it up with an additional coconut scrapper. That way, you'll be able to enjoy the ultimate convenience.
Highlighted Features
An affordable and portable table top wet grinder.
Grinds rice in 30 minutes.
It has a detachable drum that is aggregable to work with.
A rust-proof and durable machine.
Offers a massive capacity of up to 1.25 liters.
Premier Small Wonder Table Top Wet Grinder
[amazon box="B004OPIBV2″]
As its brand name, Premier Small Wonder Table Top Wet Grinder is one of the finest of its kind. With its assistance, you can make idli and dosa in a breeze for your family and make your quality time even more wonderful.
The laudable machine ensures that no nutrients of your ingredients go in vain. It simultaneously lets you prepare nutritious as well as rich batters. To minimize the hassles, it comes with complimentary Atta Kneader & Coconut Scraper. Sounds like a lucrative deal, doesn't it?
This machine doesn't contain any harmful substances. Rather, it's equipped with Natural Stones that operates at a low temperature and slow speed to retain maximal health benefits. These also contribute to preserving the original taste of the components. That's why users can't stop raving about it.
You know why the batter made by this grinder tends to have a perfect consistency? Because of its toplock design. However, you can't avail this liberty unless its spring is tightened properly. So, be mindful of that.
This eco-friendly machine goes easy on your electricity bill. It requires 110 volts. The multipurpose machine is apt for making Chutneys, Urad, Vada, Dhokla from scratch. It is also compatible with Pasta, Roti and Tortilla dough. So, whatever you do, you can do it with ease.
The machine weighs only 27 pounds with 11″ x 11″ x 16″ dimensions. Its maximum capacity is 1.5 liters. You can easily assemble or disassemble the machine if you want after usage. Furthermore, you don't have to toil away behind its maintenance.
Highlighted Features
It retains maximum nutrient qualities.
Rewards you with impeccable consistency.
A multipurpose kitchen appliance.
The maximum capacity is 1.5 liters.
It doesn't consume excessive energy.
Ultra Ultra Dura+ Wet Grinder White
[amazon box="B01N9R0ROY"]
Embellish your countertop with the marvelous Ultra Ultra Dura+ Wet Grinder. The 19.4 pounds device is not just aesthetically pleasing. It has manifold qualities that'll leave you awestruck.
The mighty device is sanctioned with an enduring 85 Watts motor. Its maximum capacity is 1.25 liters. So, you can make the batter for your whole squad at a single shot.
The Patented Conical grinding stones of this appliance is nothing short of a blessing. Owing to that, your batter comes out evenly with little to no tear or wear.
You can choose either the 220 volts or the 110 volts models as per your conviction. It neither vibrates nor produces noise. So, if you love to work in tranquility, you know what to opt for.
This machine comprises of SS304 stainless steel drum, food-grade plastic. You may detach the drum for cleaning or replacing the batter if you want. Additionally, its materials aren't susceptible to rust. Ergo, you can relish its service for a long period.
Furthermore, this product isn't made of any toxic elements. So, it's safe to say that you can store the surplus batter for a good amount of time inside the drum.
The speed of this appliance ranges between 900 RPM and 1100 RPM. Due to its steady speed, the batter isn't overheated. Consequently, you can savor tastier outcomes.
And the best part? The product also has an internal fan so that the motor doesn't get too heated up due to continuous grinding. As a brownie point, complimentary Coconut Scraper and Aata Kneader are also included in the package.
Before the grinding process, soak up your rice or dhal in water for about 4 hours. That way, it'll take only 25 to 30 minutes for this machine to pulverize them.
Highlighted Features
Available in both 110V and 220V models.
The maximum capacity is 1.25 liters.
Designed with an integrated fan to cool off the heat.
900 RPM and 1100 RPM grinding speed.
Gets your job done in 25 to 30 minutes.
Elgi Grind+ Gold Table Top Wet Grinder
[amazon box="B08QSMTJ9N"]
If you like to cook from scratch, Elgi Grind+ Gold Table Top Wet Grinder can be of great help to you. With this machine by your side, cooking idli, dosa or any other South Indian delicacy would seem to be the simplest task to you.
The suave machine weighs only 16 pounds. Its dimensions are 10″ x 10″ x 17″. So, if your kitchen table is already jampacked, this won't be another eyesore. Rather, it'll add a bit of grace to your kitchen décor.
Want to maximize the health benefits of the ingredients with minimal exertion? Say no more. Elgi Grind+ Gold Table Top Wet Grinder specializes in this criterion. The natural granite stones will crush the components at a low temperature and speed so that none of the nutrient qualities can bid you adieu.
Additionally, because of its slow speed, your ingredients get enough time to be fermented. As a result, you can revel in the fluffiest and most succulent dishes you've ever tasted.
The much-needed tilting facility of this machine makes it easier for you to replace the batter with other dishes or pans. Besides, if you're not much of a scratch person, don't fret. The device also allows you to prepare meals from pasta, roti or tortilla doughs.
No kinds of toxins or harmful substances are used to produce this grinder. It's also energy efficient for the grinding time is reduced by 50%. So, why should you deprive yourself of such an amazing deal?
You may dismantle its parts for ease of storage. You don't have to spend hours to wipe it clean either. As a brownie point, the 2 liters machine offers you complimentary Atta Kneader and a Coconut Scraper. What more do you think you want in life?
Highlighted Features
It doesn't waste the nutritional value of the foods.
An energy-saving and cost-effective appliance.
The natural granite roller stones crush the components diligently.
Comes with an Atta Kneader and a Coconut Scraper.
The maximum capacity is 2 liters.
Premier Compact Wet Grinder
[amazon box="B08D7ZHNY6″]
Looking for a workhorse? Get yourself Premier Compact Wet Grinder and the rest will fall into places on their own. This machine can produce up to 2 liters of batter every time which should be enough for you and your family.
Want to enjoy the freshness of your ingredients as soon as they arrive from the pantry? This machine can make that possible for you. Consequently, you can take advantage of all kinds of health benefits as well as relish idli, dosa, chutney or whatever you may.
As a token of their appreciation, Premier sends you away complimentary Coconut Scraper and Atta Kneader. So, enhance the taste of meals with scraps with coconut, that too with minimal effort!
The sleek machine is furnished with a side-by-side motor and drum grinder. The low profile also permits you to supervise what's going on inside without much hindrance. The detachable feature of the drum comes in handy whenever it needs to be emptied out.
You can disassemble and reassemble the appliance as per your preference. It also makes it more convenient for you to clean the machine.
Like the previous models of this brand, this too is enabled with Natural Stones to ground your cooking components at a steady pace. Furthermore, the temperature is kept low so that maximum nutrient qualities are preserved.
The 110-volt grinder makes sure that your electric bill doesn't soar up because of it at the end of each month. The sturdy machine will be a great addition to your home appliances. So, it's worth a shot.
Highlighted Features
Prepares up to 2 liters of batter every time.
Goes easy on electricity usage.
The low profile helps you in supervising what's cooking inside.
Offers complimentary Aata Kneader & Coconut Scraper.
The Natural Stones preserves maximum nutritional qualities.
Table Top Wet Grinders Buying Guide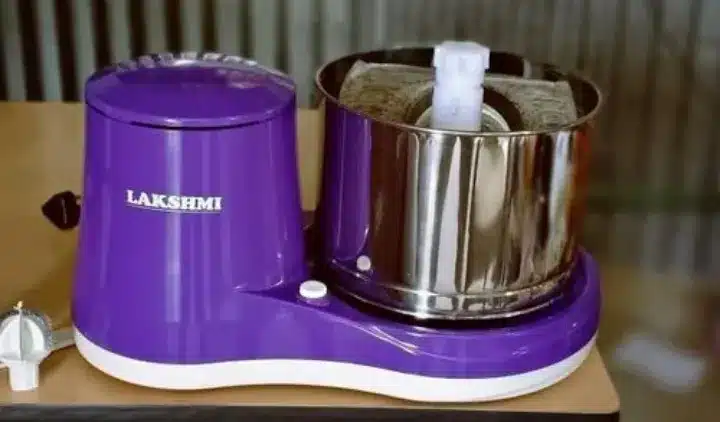 Capacity
This is correlated to your needs. For how many people do you usually cook? If you have a small family, 1.25 liters capacity will serve you just fine. But if you entertain guests every now and then, maybe you should look for more spacious models.
Some models can even accommodate 15 liters of batter in a single cycle. Now, it's up to your budget and needs.
Drum
When it comes to quality, the competency of stainless-steel drums/vessels is unparalleled. Usually, they're not accompanied by other toxic chemicals. Besides, good quality ones are rust-proof. As a result, you can enjoy healthier and tastier dishes.
For your utmost comfort, opt for removable drums. They're easier to clean and work with. You may also go for tiltable drums so that you can replace the batter sans any hassle. However, you can't detach such drums. So, make your sacrifice wisely.
Grinding Stones
It's recommended to purchase a grinder with natural stones. Even though they may take a while to complete your task, the stones make sure you can bask in the glory of nutritionally rich meals.
Most of the grinders have two stones while the rest has three. There is variation in the shapes as well. Among them, the conical shape is the most widely celebrated among the users.
Complimentary Attachments
The best wet grinder doesn't come alone in the package, rather with additional Aata Kneader and Coconut Scraper. They make your whole cooking process a lot smoother. Some of the greatest models may not always offer you this benefit.
But if you spend some extra bulks, trust me, you won't regret it. But if you don't want to, you can always go back to the models that give you these equipments for free.
Frequently Asked Questions (FAQ)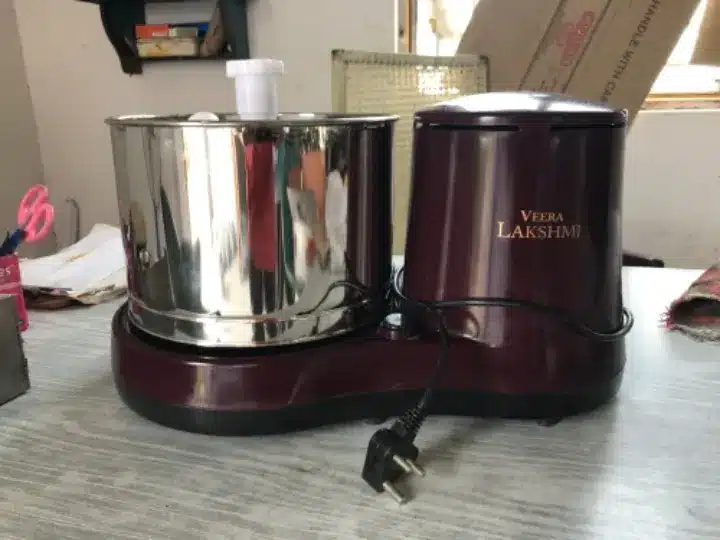 Which Table Top Wet Grinder Is Best?
The Premier Compact Table Top Wet Grinder is easily one of the most top-performance table top wet grinders worth checking out.
How Do I Choose A Table Top Wet Grinder?
The first aspect to focus on is the capacity you need. Choose a model that is easy to maintain and is equipped with multiple stones for superb grinding. The motor quality and drum material matter too, so opt for stainless steel drums with a stone bottom layer for maximum performance and durability.
Devices with overload protection are also worth considering as you'd know when it is overfilled. If the motor stops running when overloaded, you'd know that you need to reduce the food loaded. This handy mechanism will aid to your wet grinder's durability by extending the longevity of the motor.
Which Wet Grinder Is Best In USA?
With an impressive capacity of 1.25 liters, the Ultra Dura+ Table Top Wet Grinder is one of the finest table top grinders in the USA that you can get your hands on.
Final Words
So, these are our handpicked options for you. Which one of these do you think is the best table top wet grinder?
Whichever you choose, there's a bare minimum chance of being disappointed since our article is backed by hair-splitting comparisons.
So, utilize the grinders to their full potential and leave your friends and family awestruck with your culinary skills. However, always stay on guard and don't let your machine to be overloaded unless you want to make a mess.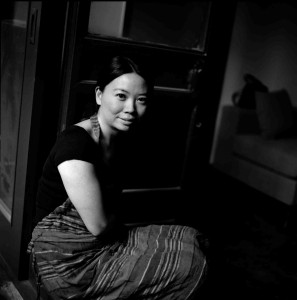 Jen Lin-Liu is the founder of Black Sesame Kitchen. A Chinese-American writer and a nationally certified Chinese chef in Beijing. Jen is the author of two memoirs, Serve the People: A Stir-Fried Journey Through China and On the Noodle Road: From Beijing to Rome with Love and Pasta.