Are you as big of a coffee enthusiast as me? If the answer is yes, then you're probably already aware that nothing beats the aroma and taste of a cup or shot of espresso made from freshly ground coffee beans.
In order to bask in the luxury of freshly crushed goodness for that much-needed buzz, especially in the mornings, running to coffee shops may not always be the most efficient or convenient solution.But fear no more as the perfect espresso grinder could just be what you need to meet your caffeine indulgence whenever you desire. And that too, within a budget anyone can afford. 
Hence, whether for your home, office, or your coffee shop venture, we are about to introduce to you some top picks to choose your best espresso grinder under $1000 from.  So, stay tuned till the end if you're in need of the dream gadget to cure your "depresso"!
Best Espresso Grinders Under $1000 Reviews
Baratza Forte AP (All-Purpose)
[amazon box="B00F9BVDVK"]
Preferred even by the coffee professionals, this Bartaza Forte is an all-purpose grinder that offers it all to meet your coffeelicious dreams! Not only is it ideal for your perfect cups of espressos, but masters all other coffee types too. Its sleek ad shiny stainless-steel body offers a sleek look, accompanied by its compact size.
This device is simple to operate via digital controls and offers a phenomenal 260 grind settings for providing the most accurate fineness over the widest range. Hence, you are sure to never get tired of having the same blend every day.
Its ceramic flat burrs not only stay sharp longer but also grounds up those beans perfectly at all times. This model includes a digital scale already built-in, along with a timer to dose accordingly. The clear hopper is easy to remove and refill and offers a capacity of 10 ounces of coffee beans.
It allows you to program up to three settings for your most repeated/used dosing to boost your commercial efficiency to a whole new level. With the capacity to grind up to 5 pounds of beans a day, this model is sure worth every penny to meet all your or your customers' versatile coffee needs day long!
Highlighted Features
All-purpose device fit for all coffee types with 260 grind settings
Flat burrs of ceramic for enhanced durability and effectiveness
Can grind up to 5 pounds of beans per day-great for commercial use
Easy to use digital controls with up to 3 settings for one-touch repeats
Compact and aesthetic design
Rancilio Rocky SD
[amazon box="B00H1OUW24″]
Another great device that is a great alternative for commercial purposes thanks to its flat burrs of 50mm. And with a blue-tinted hopper with an impressive capacity of 0.65 pounds, it is convenient to run without needing frequent refills. So, if you're looking to score an efficient device to keep up with your demands, this has it all.
With a capacity to ground up to around 7.7 pounds of beans in a day, no other option could be better to meet your bulk requirements at such an affordable rate. And with an incredibly powerful grinding speed of 1725RPM, it produces your desired texture of coffee powder in a matter of seconds!
The Rocky SD produces and releases its end product directly into your portafilter, thus ensuring the freshest ground up coffee when you need. Durable with a stainless-steel design, this model is lightweight and compact, and incredibly straightforward to use.
This particular espresso grinder offers up to 55 grinder settings which is effortless to calibrate. All that needs to be done is spinning the hopper to the desired setting after unlocking the lever. And your favorite blend with perfect texture is ready to go in no time!
Highlighted Features
55 grinder settings to choose from
Grinds up to 7.7 pounds of beans a day
Directly releases crushed beans into porta filter for maximum freshness
High-speed, powerful motor
KitchenAid KCG0702CS- Best Grinder For Espresso
[amazon box="B00XPRQW2A"]
This gadget is a superb choice to add to your kitchen or office for personal use and is incredibly easy to operate. Not only is the device stylish and sleek to look at, its beauty is backed up with a performance to boost your buzz-routine like never before!
The KitchenAid grinder is equipped with strong burrs of stainless steel for providing efficient and perfect ground beans. With stepped grinding adjustment within 15 grind settings, it allows you to choose from a wide array of coffee flavor depths right in the comfort of your home.
The burrs rotate at a standard rate of 450 RPM so that no excess heat is produced due to friction, thus not distorting the authentic flavor of your coffee beans. Its glass hopper is pretty to look at, complementing the overall décor of your kitchen. The hopper has a 7-ounce capacity which makes it more than perfect for personal use.
Effortless to clean and maintain, this device enables you to make perfect espressos, French Press coffee, etc., and more to suit all your moods in a breeze! With so much to offer at such an unbelievably affordable budget, accessorizing your kitchen with this device soon enough is an extravagance you don't want to miss out on! 
Highlighted Features
Strong burrs of stainless steel for maximum performance
Standard speed for preventing frictional overheat to avert flavor distortion
Stepped grind adjustment for easy 15 grind settings
Easy to clean and pretty to look at
De'Longhi La Specialista, EC9335M
[amazon box="B07QMWZ6PT"]
For coffee fanatics who can't get enough from your usual espresso grinders out there, say hello to this commercial-looking grinder. Not only does it look pro, but also offers advanced automated features that will make you feel like a professional barista-certainly a kid-in-a-candy-store moment for any coffee-lover!
Equipped with sensor grinding technology, it provides the exact dose of coffee after even grinding for the perfect espresso every time. And thanks to its smart station for tamping, the entire process is mess-free and flawless consistently without having to remove the portafilter.
Due to its dual-heating facility, the thermoblocks are separate- one for coffee and one for milk. It thus ensures you instantly ready coffee with basically zero waiting time. Whether for your latte, cappuccino, or other milk coffee needs, impress your friends with the milk sprout that can be controlled to receive flat or foamed milk.
A separate hot water hose provides hot water for your americano or just a cup of tea without any coffee flavor getting in the way. It offers you 6 grind settings to choose from and the hopper has a capacity to hold 250 grams of coffee beans. A bean sensor also ensures that you don't ever run out during the grinding process.
Highlighted Features
Sensor grinding technology & 6 grind settings for perfect espressos every time
Dual heating facility-one for the coffee and one for the milk
Virtually zero waiting time for receiving optimally hot coffee
Milk sprout with adjustable foam settings for desired flat or foamed milk
Includes separate hot water sprout and bean sensor
Nuova Simonelli G60
[amazon box="B071RR9SYM"]
Compact and portable, the G60 offers everything you could ever need to meet your on-demand espresso needs. With its sleek design, it effortlessly makes room at your home or office without clutter or taking up excess room, while providing you with much-needed doses of buzz whenever you need.
It comes equipped with flat burrs to provide uniformly ground coffee particles to provide a rich, nutty, flavor. And thanks to its stepless grind adjustment, the number of grind settings you can set is virtually infinite. Thus, your palette is never bored from having the same few brews of coffee constantly.
The device itself is highly durable due to its hardened aluminum composition. The clear bean hopper possesses a capacity of 0.75 pounds which is more than ample for your personal use. With high speeds of 1350 RPM, the motor controls the burrs in such a way that it produces even coffee granules without overheating.
It thus preserves the original aroma and flavor of the coffee beans. Hence, if you are looking for the ideal gadget to get you buzzing with your favorite brew with enhanced flavors, the Nuova Simonelli G60 sure is a model worth counting on.
Highlighted Features
Features 10 power control levels
Equipped with interior LED lighting and LED display
The output power of 1100 watts
Comes with 3 preset cooking menus
Has a capacity of 1.1 Cu. Ft.
Espresso Grinder Under $1000 Buying Guide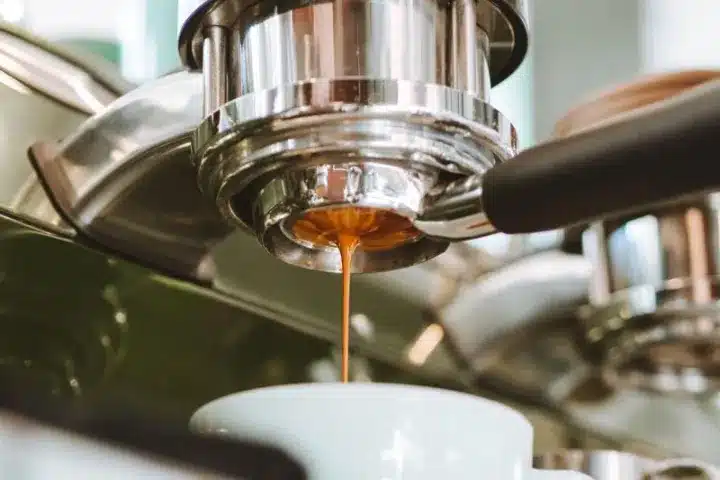 The Type Of The Burr
The burrs are basically the blades responsible for grinding up your coffee beans. And yes, their structure plays a key role in the depth of your coffee/espresso brewed. The two categories of burrs you are most likely to deal with are flat ones and conical ones.
Conical burrs, though a little less common, are popular for elevating the vibrant and intense flavors of your coffee as they grind up the beans into particles of various sizes.
If you're a coffee connoisseur who doesn't miss the slightest contrast of flavor in their routine doses of buzz, this type of burrs could be your ideal pick any day.
Flat burrs are more common and are also widely used in commercial coffee grinders. They ensure that the ground up coffee particles are as even as they can be and hence, produce espressos with enhanced levels of luxuriousness & This
As a result, you experience espressos that are nuttier and more chocolaty in terms of flavor.
Whichever depth of flavor and aroma is your favorite, choosing the best espresso machine under 1000 dollars with exactly what you are looking for is no grueling task.
Grind Adjustment
The grind adjustment flexibility is a vital factor to consider as this is what will allow you to choose the degree of coarseness and fineness of the coffee you grind. The adjustment facility of the grinder may be either stepped or stepless, and each of them have their own perks.
Stepped grinders come with notched settings manufactured already and is a convenient option for beginner. This is because all you have to do is turn the notch to choose your desired degree of fineness from a fixed range of options.
Stepless grinders are a blessing from above for more pro purposes and users. Models with stepless adjustments come with only two settings starting from the finest possible ground particle and ending with the coarsest. 
You have the flexibility to choose any degree of grinding in between, thus resulting in the widest range of texture options and utmost flexibility
Size Of The Hopper
The hopped is the container that holds the coffee beans about to be ground up. The capacity of the hopper isn't that much of an issue if you intend to use the device for personal purposes such as at home or office.
But for more commercial or professional purposes, larger hopper sizes are an ideal bet as it would require less frequent refills for maximum efficiency.
Material & Size
Metal bodied grinders are a better option for enhanced durability over plastic devices. Opt for a size that perfectly fits your available space but do ensure that it doesn't get in the way of the functionalities you receive due to its compact size.
Conclusion
So, there you have it; our top contenders that easily have it all to take the crown. Whether from our chosen top models or other endless options, it's probably pretty clear by now that scoring the best espresso grinder under $1000 is no daunting task if you're aware of what to exactly look for.
And hopefully, after going through our detailed buying guide, you'll be able to choose the perfect device to make your mornings "brewtiful" or to get you buzzin' anytime!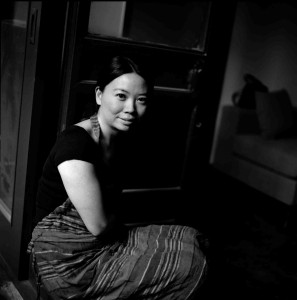 Jen Lin-Liu is the founder of Black Sesame Kitchen. A Chinese-American writer and a nationally certified Chinese chef in Beijing. Jen is the author of two memoirs, Serve the People: A Stir-Fried Journey Through China and On the Noodle Road: From Beijing to Rome with Love and Pasta.