Let's be honest: Success in the cafe industry requires a blend of passion, innovation, and customer-centricity. You have to pour creativity into every cup in the aromatic world of cafes. If you are a café owner based in the US, you might be knowing that you have to go beyond just good taste and delicious treats. To thrive in a competitive market, it's essential to explore effective strategies that can help boost your cafe's growth and keep the customers flowing. Here we will serve you a piping hot brew of 7 actionable tips and tricks to increase your cafe business in the US.
Local listings – Nowadays, people spend most of their active hours with their smartphones. And you can't overlook the importance of getting your café recognized online. Tourists and even local people love to browse the nearby cafes on Google Maps. So, your café needs to look at the top results of the search results. Set up your café on Google My Business. You don't have to pay a penny for that. It's free. It makes it easy for people to reach your café when your business is marked on maps. Furthermore, people are more likely to pay attention to a verified business. Include your operation hours, website, contact number, and address. Adding quality photos of your café also works well in increasing the business. Use google insights to check what users are searching for before clicking your page. It will give you an idea of who is your target audience. 
Use cafe database to increase sales – The food service industry is using data analytics to close more deals. It's not wrong to say that using restaurant data analytics services can bring more revenue. There are several platforms that deliver data-rich food service insights to help you reduce customer acquisition and prequalify markets. Food manufacturers and suppliers can use such cafe database platforms that are capable of analyzing millions of food service establishments. Using them for sales prospecting to competitor research to push your business forward could prove to be an excellent idea. 
Include something that they should talk about – After recognizing the target audience, it is your turn to give them something to boast about. Usually, people don't go to their friends or relatives to tell them about the decent services they have received from a café. But if you give them something unique or interesting, they might spread the word-of-mouth. Create opportunities for the customers to interact and engage. For instance – You can start hosting live music performances in your café, organize workshops, and many more. Make your café a destination rather than just a place to grab a drink or a bite to eat. 
Use social media – Handling social media is a powerful tactic to create a buzz for your business. Use relevant hashtags to make the visitors know what they can expect from your café and to make it more searchable on Instagram. Intrigue them with uploading creative content. Post good quality photographs and videos regularly and also entice your customers with attractive discounts. You need to find out what really resonates with your audience. Because in the end, the things that resonate with your audience are the things that they want to rave about in the digital world. 
Loyalty Scheme – How to ensure a steady business for your café? Focus on repeat custom. Reward your customers with something every time they visit your café. For instance – You can opt for a digital loyalty scheme. This means collecting the information of every customer and start sending them promotional offers through email based on their past activity. Adopting loyalty schemes fosters customer loyalty. Offering them incentives makes them choose your café over competitors. All in all, it positively affects the overall growth of your café business.  
Attract the influencer audience – Café experience these days is not just about café anymore. Customers are looking for an overall experience. It's not only about preparing tasty dishes, but the dishes need to look fantastic too. And the same holds true for your décor. Keep yourself updated with the current interior trends, lighting, and brickwork to improve the interiors. Does it sound like you have to put in much effort? Well, if you become successful in appealing to the influencer audience, they will help you achieve the goal. They will share stunning pictures of your café on their social media handles and will tag you to let the audience know what's beautiful they are missing out on. 
Stay proactive in the local tourism industry – Whenever someone visits a new place, they always look for a cool place to hang out. If your café is located in the center of the city or somewhere near the main attractions, there is already a lot of organic traffic. In such cases, you can visit nearby hotels, hostels, and nearby travel guides and request them if you can leave your business card there. Make them believe that customers can have an authentic experience there. Most of the time, tired travelers need some place to relax and sit down. It indicates that such cafes are already popular. So, don't miss that opportunity to spread your business widely. 
Takeaway
Now that we've brewed up a steaming cup of strategies, it's time to put them into action. And remember, behind every successful cafe is a dedicated team. Cultivate a positive work environment, invest in training, and empower your staff to deliver exceptional service. They are the heartbeat of your cafe and the ones who can truly make the customer experience unforgettable. Brew that perfect cup of ambition, sprinkle it with creativity, and serve it with a warm smile. Success awaits you on this exciting journey of growing your cafe business in the United States.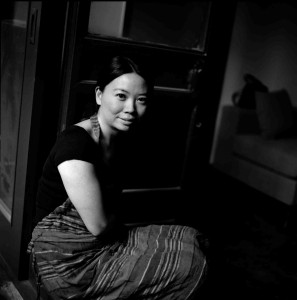 Jen Lin-Liu is the founder of Black Sesame Kitchen. A Chinese-American writer and a nationally certified Chinese chef in Beijing. Jen is the author of two memoirs, Serve the People: A Stir-Fried Journey Through China and On the Noodle Road: From Beijing to Rome with Love and Pasta.